L'Attelage Effrayé par un Oiseau
L'Attelage Effrayé par un Oiseau (c.1970) is a remarkable work by overlooked collage artist and daughter of André Breton and Jacqueline Lamba, Aube Elléouët-Breton (b.1935). Dating to the 1970s, this collage demonstrates that Surrealism's second generation retained the same ability to create striking motifs to rival those of earlier incarnations.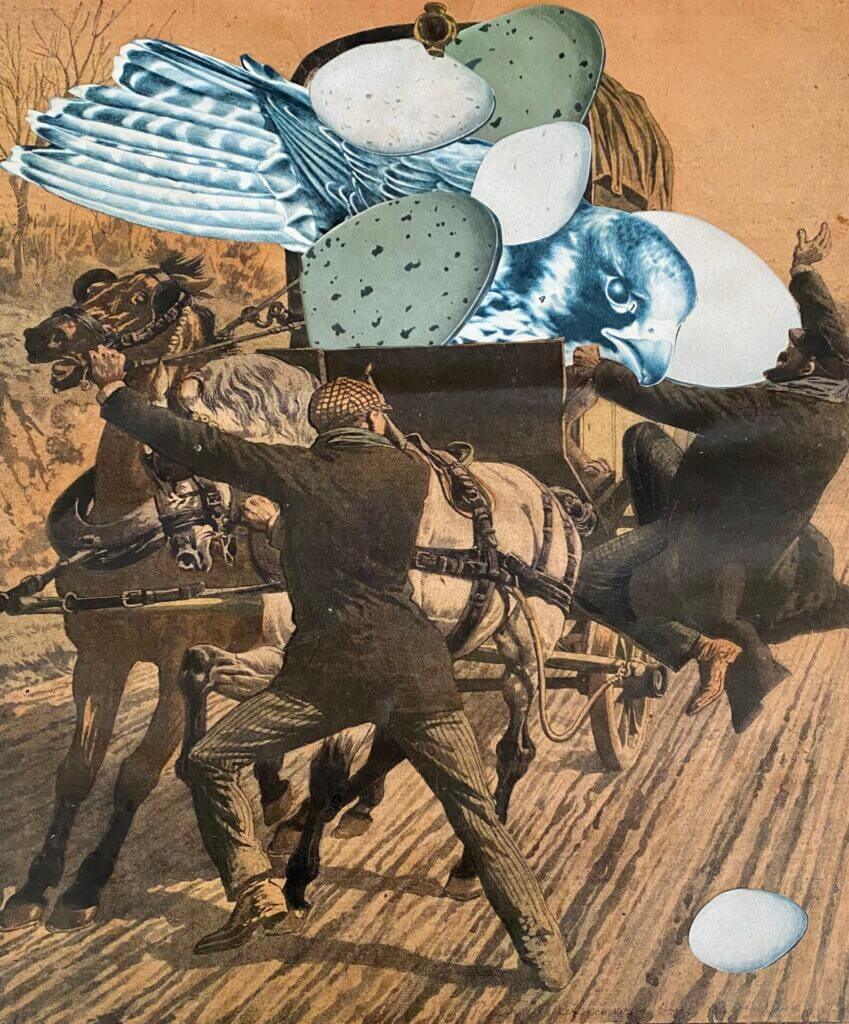 Aube Elléouët-Breton was born in Paris, December 20, 1935. Her mother was Jacqueline Lamba, a painter and her father, André Breton, the writer and founder of Surrealism. In 1943 she stayed for one year with her mother at Frida Kahlo's house in Mexico. Since the early 1970s, Aube Elléouët-Breton devoted more and more time to the art of collage, exhibiting them in France and internationally. Her work is included in private and museum collections, including the Musée d'Art Moderne de la Ville de Paris among others. Even though Aube's collages encompass a surrealist spirit, she developed her own distinct artistic language, often addressing issues such as ecology and feminism in her work.
Artworks by the same Artist
Sorry, there is no other artwork by this Artist in the collection for now.