Catalogue essay coming soon!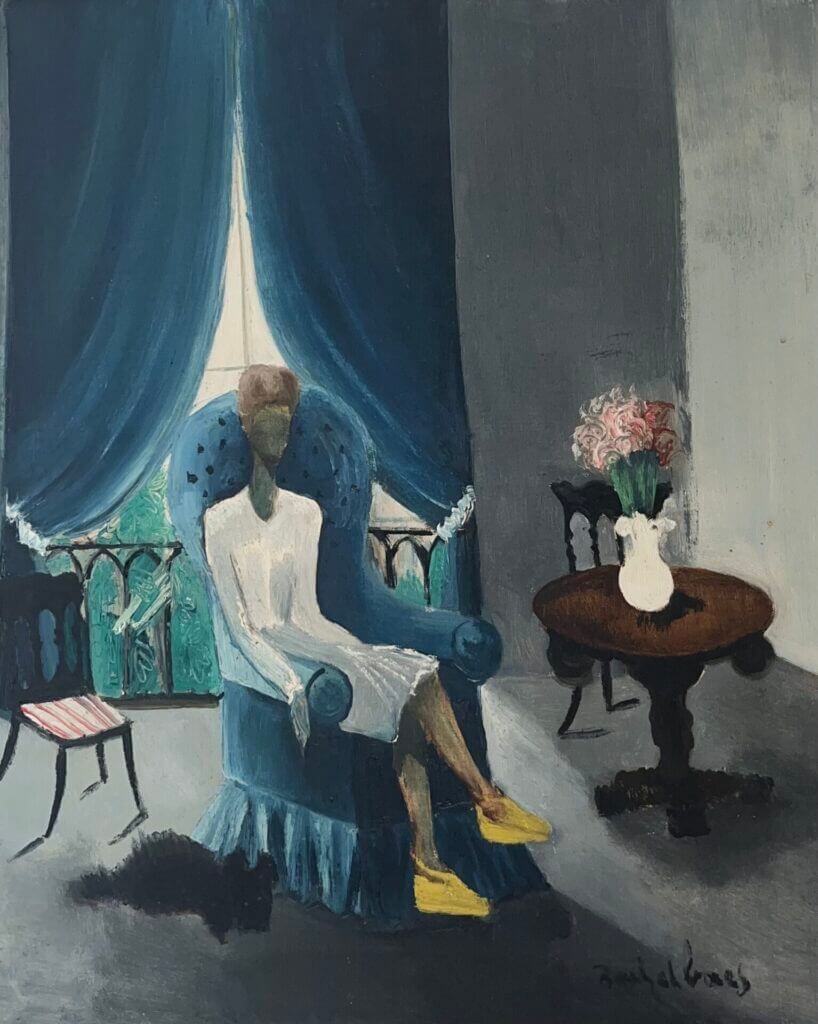 Rachel Baes (1912-1983) was a Belgian surrealist painter who was the daughter of the artist Émile Baes.  She received no formal artistic training, but began her career  in 1929 when she exhibited works at the Salon des Indépendants in Paris to critical acclaim. Creating dreamlike worlds that evoked surrealism, often depicting lone women in interiors, she quickly became known for her distinctive surrealist style. In the 1930s, she became a member of the surrealist group around René Magritte and counted among her friends André Breton, Jean Cocteau, Max Ernst, Georges Bataille, Irène Hamoir, and Paul Eluard.
Between 1936 and 1940, Baes was in a relationship with Joris Van Severen, the leader of the extreme rightist Verdinaso party in Belgium. Van Severen was shot erroneously by French troops in 1940. Baes published a biography – Joris Van Severen, une âme –  in 1965. From 1961 she retired from public life and lived alone in Bruges. She was buried at Abbeville, alongside Van Severen.
In 2002, the Koninklijk Museum in Antwerp featured Baes alongside Jane Graverol in an exhibition: Voor Schone Kunsten.
Artworks by the same Artist
Sorry, there is no other artwork by this Artist in the collection for now.