This survey exhibition curated by Vitra Design Museum explores how one of the most groundbreaking and influential artistic movements of the 20th century – Surrealism – came to impact all aspects of design through its questioning of the conventional and its commitment to exploring the mind, unconscious and mystical. Originally founded as a literary movement in 1924 by André Breton, surrealism's disruptive impact was felt across all creative industries: architecture, design, furniture, fashion, film, and more recently, music. The underlying thought behind the movement was that by releasing our creative imagination from the rational and conventional, our reality becomes limitless. By moving away from utilitarian and functional ideals, everyday objects can transform into fantasy, bodies become vessels of mystique and fetish, our gender and sexuality become entirely subjective. In other words, by liberating our entire thought process so that we are no longer constrained by the laws of nature, scientific fact or societal constructions, we can define our own reality.
Whilst the show does not achieve an equal rate of inclusion, many iconic and defining works by non-male artists were showcased alongside an overwhelming display of works by Salvador Dali (1904-1989), Man Ray (1890-1976) and André Breton (1896-1966). A painting by Paule Vézelay (1892-1984) entitled Three Forms on Pink and Brown (1936) shows the influence of surrealism on abstraction, through her experimentation with organic forms, which would become an important part of her visual development.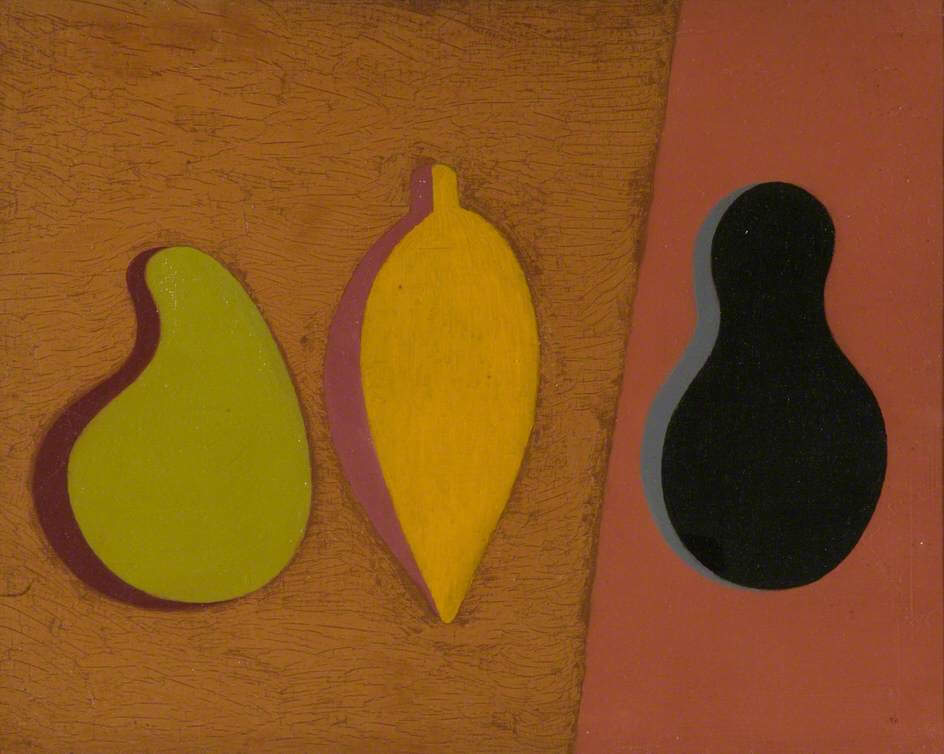 Yasmina Atta – Kosmos in Blue Look (2020)
This exhibition will run from October 14th to February 19th at The Design Museum in Kensington.