'Even today, a female artist is considered more or less a freak, and may either be undervalued or overpraised', wrote Laura Knight (1877-1970) in the 1960s. She had never had a choice of vocation. She went into painting as her trade, taking over her art teacher mother, Charlotte Johnson's private pupils when she died, leaving Laura unprovided for at the age of 14. 
When Laura's famous near contemporaries, the Stephens girls, Vanessa and Virginia, spent three months every summer in a villa at St Ives, there was no money for holidays or new clothes in the Johnson household. Her scant training had taken place at the Nottingham School of Art where she enrolled as an 'artisan student' to save on fees. Here as a female student, she was denied access to the nude models in the life class, and asked, 'why do you try to draw like a man?'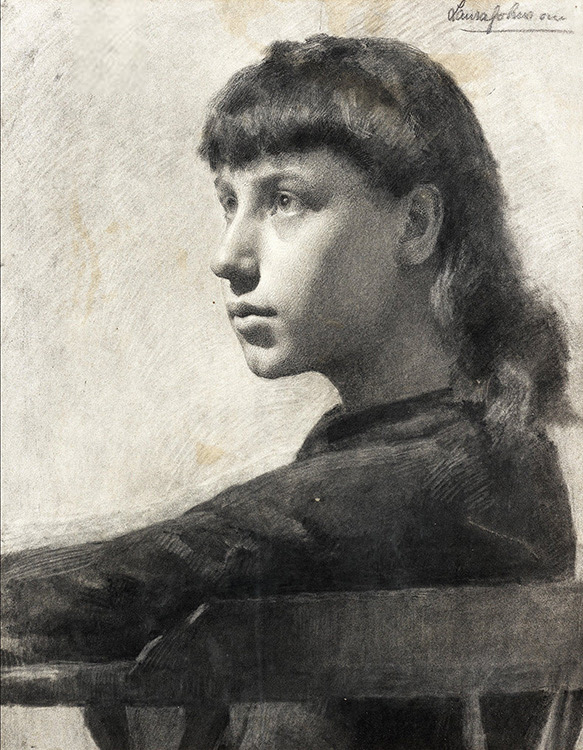 Laura Knight; Harold Knight (1937), (bromide print by Associated Press)
Vanessa Bell and Virginia Woolf had made comparable choices. Their parents' death freed them from filial obligations and they had married men who sanctioned female emancipation and the creative life. But the Bloomsbury girls were raised in London's intellectual aristocracy and then contrived for themselves the hot-house communities of Fitzroy Square and Charleston, feeding upon poetry, philosophy, literature and the imagination. By contrast, Laura Knight was self-avowedly literal-minded. Like those Victorian genre painters David Wilkie and William Mulready, she was also obliged to be single-mindedly commercial. She and her husband joined established artists communities and painted their established picturesque subjects. In Newlyn she painted huge Tuke-like pictures of bathing urchins in the harbour and appealing subjects such as Flying a Kite.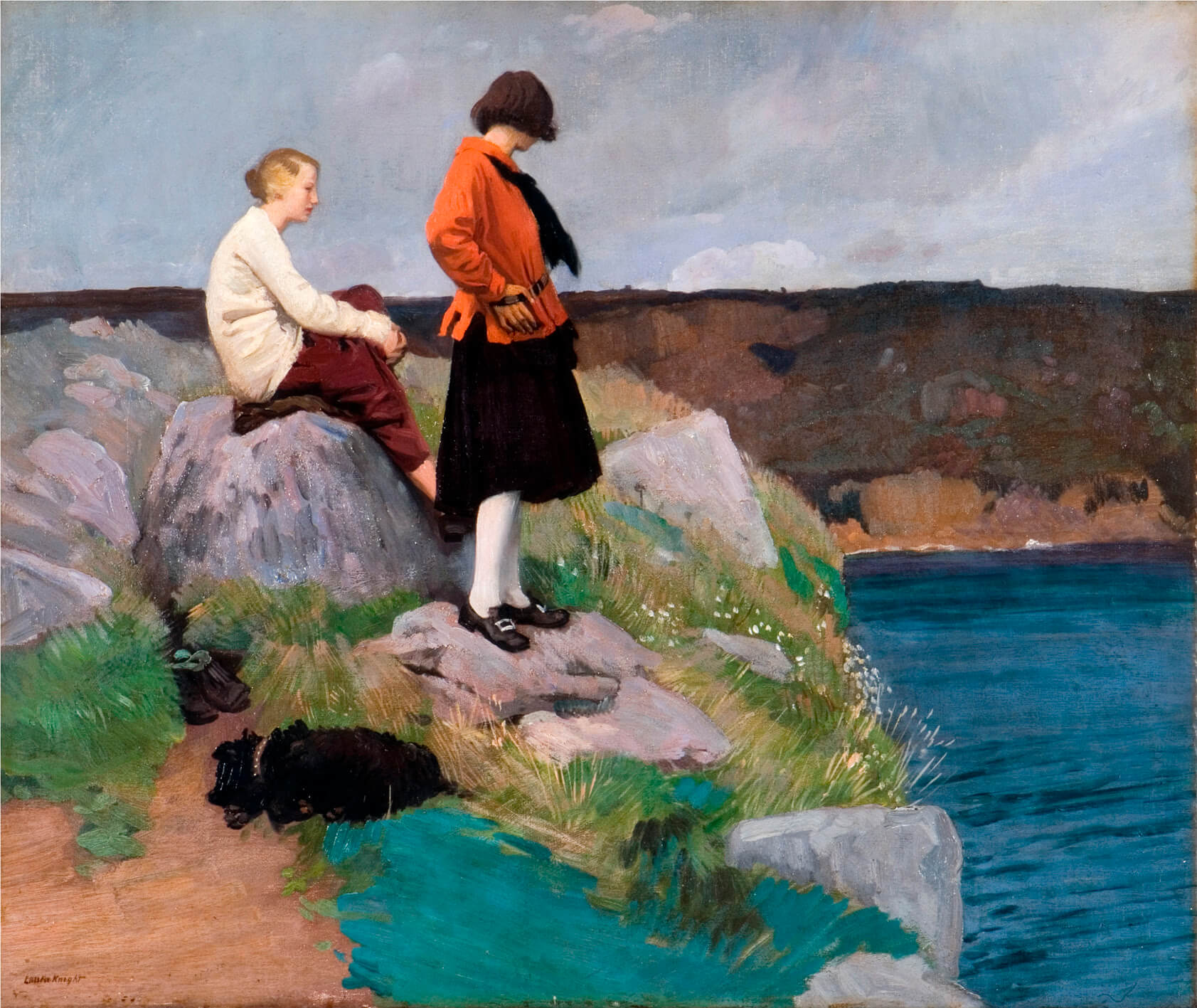 Dressing, undated
'Now that womankind is no longer born to hold a needle in one hand and a scrubbing brush in the other, what great things may not happen?' she wrote in 1965. Dozens more women artists were earning their competence as teachers or commercial artists during the same century – compare the careers of Barbara Jones and Peggy Angus with that of their contemporary Eric Ravilious – but none were as famous. With them comes Gwen John, followed by Barbara Hepworth and then, at long last, Tracey Emin. But for women artists, the list of household names remains much too short.