Can you provide a short one-paragraph introduction to your life and work? 
My name is Danielle Goldman and I am a stylist and costume designer based in London. I have a love for maximalist glamour and historical dress history that is present throughout my work.
When did you first know you wanted to become a stylist/designer?
I was obsessed with theatre costumes and glamorous fashion as a child and I made my own clothes. I then lost my way and focused on academia, which made me deeply miserable. It become apparent that I had to return to creative expression, it felt inevitable.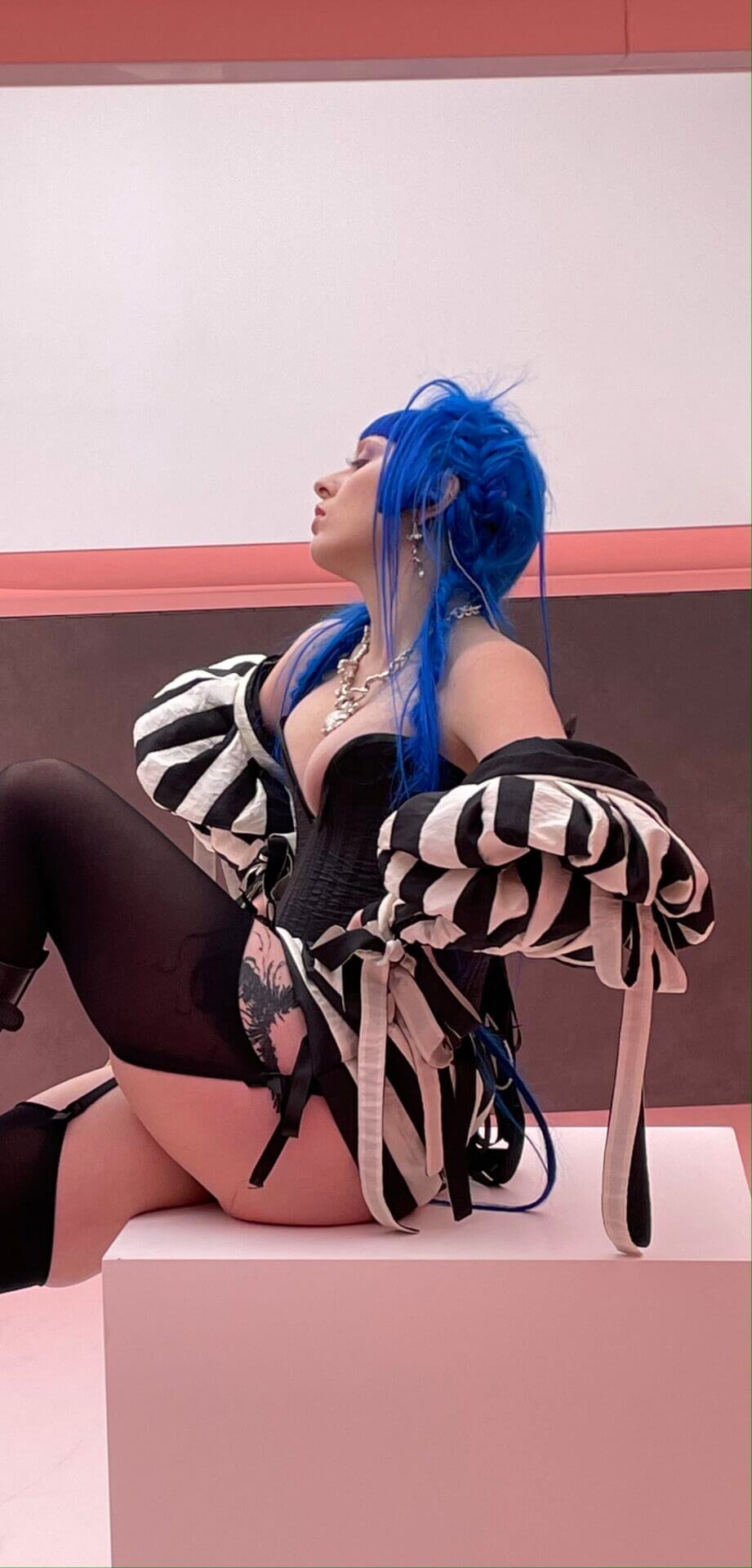 Ashnikko in full custom look by Danielle Goldman, BTS for VEVO Live performance
Can you name 3 women who have inspired/informed your artistic practice?
Anita Ekberg in Fellini's La Dolce Vita – for her portrayal of the woman as goddess, Nina Simone for her audacity and pure genius and Vivienne Westwood for pushing the boundaries of women's dress.
How has being a woman affected your work?
At the beginning of my career, the lack of space for women, especially in the art world, spurred me to carve out space for myself and other women. It continues to inform my outlook in many different ways – my work is at its core about the comical absurdities and the delights of 'femininity'.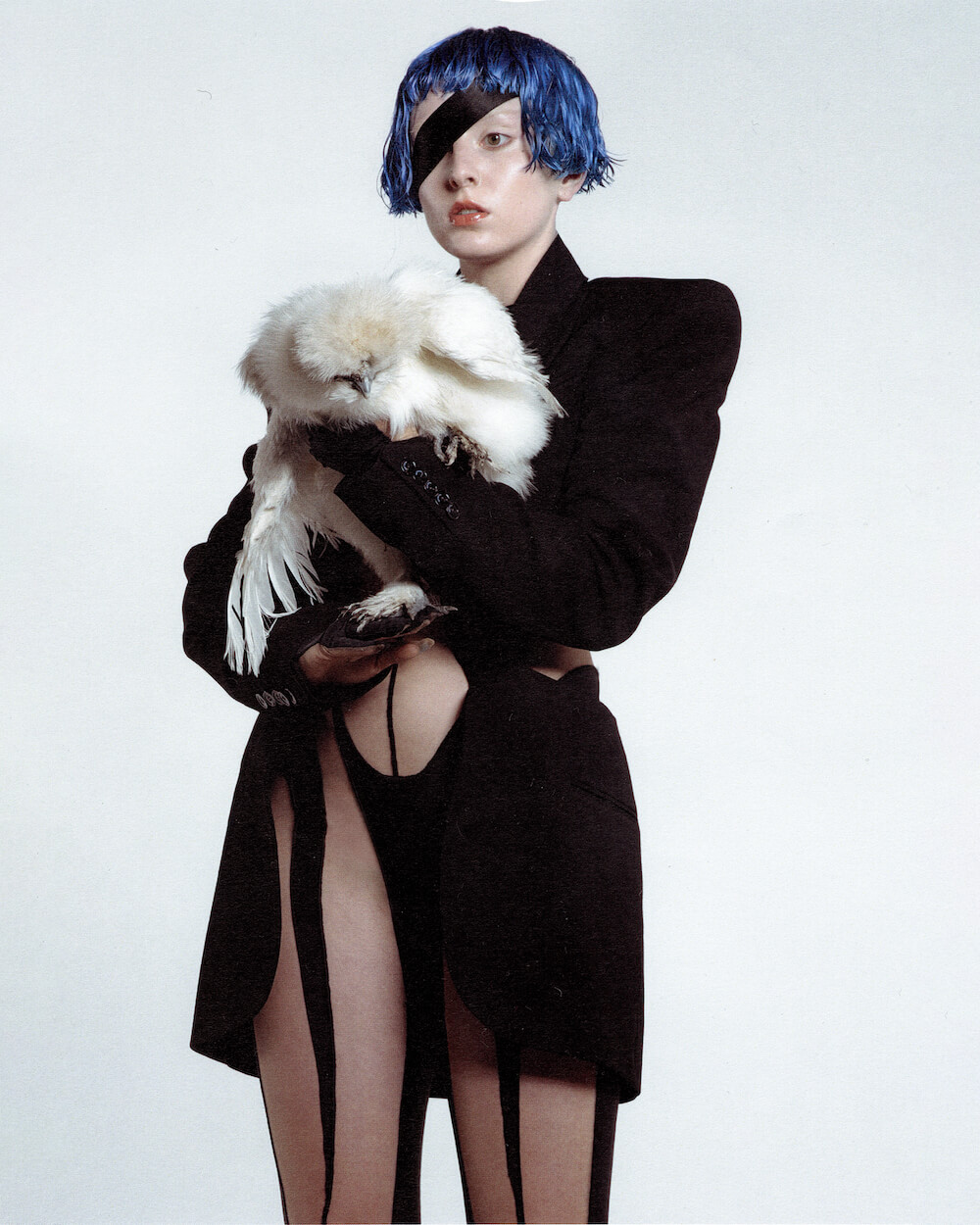 Ashnikko for King Kong Magazine – Shot by Vasso Vu, Styling by Danielle Goldman
What materials are you the most interested in working with? 
I have a great love for any fabric conducive to drama and performance – glossy satins and silks, chiffon, taffeta and tulle – any material that lives its best life under hot stage lights. I don't want to create clothes that are best suited to static images – I want to see them in movement, hear the sounds they make and I want them to look inviting to the touch. Tactility is incredibly important. I think often of the famous dream sequence in Singin' in the Rain (1952) where Cyd Charrise performs in a dress with a long white train, blown by strong fans, spanning the entire width of the huge soundstage. Seeing Gene Kelly stroked and enveloped by its diaphanous draping, I thought this is the perfect garment, a piece that's truly alive.
If you could choose one iconic piece/fashion moment in the 20th century what would it be and why?
Vivienne Westwood's 'The Pagan Years' – her collections from 1988 – 1993. A celebration and a parody of femininity, class and sex in Europe with themes of hedonism present throughout. So much to delight in – 18th century inspired corsets, harlequin jesters, penis sketched underwear, codpieces and merkins – all sex, excess and humour.
What was your inspiration behind the creation of the bonnet?
I wanted to make a piece that was firmly historically inspired yet extremely wearable. Furthermore I wanted the piece to invite the wearer to interact with it – with its long ribbons trailing from each side, six in total, it can be customised in an endless number of ways depending on how the wearer chooses to tie or not tie the ribbons. I have seen people wear it in so many different ways – recently I saw someone tie the long ribbons criss-cross over their chest and around their waist. I really loved that.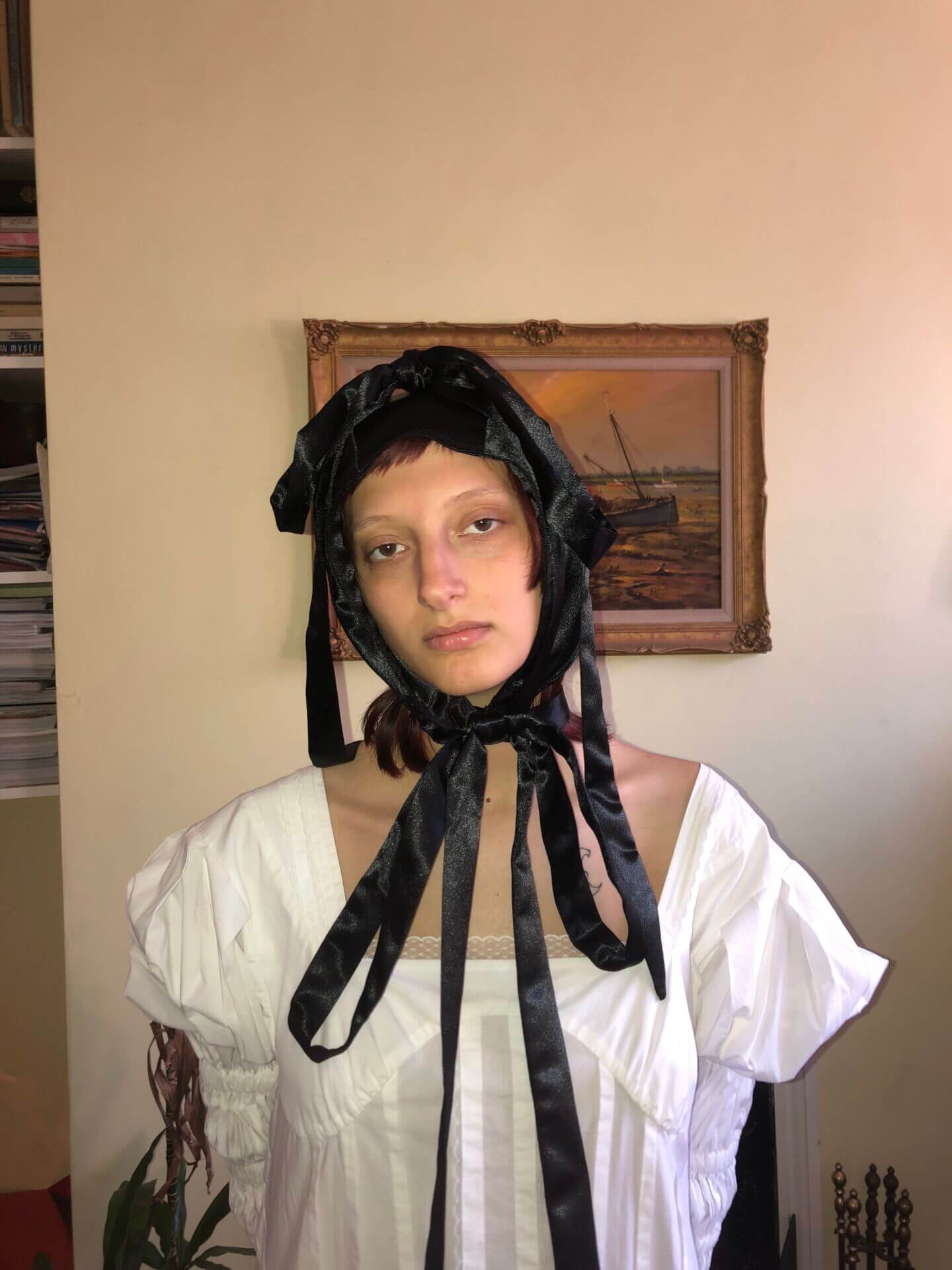 Karol in the Wraith Bonnet by Danielle Goldman
Can you tell us about a past project/collaboration you are particularly proud of?
When I styled drag artist and RPDR winner Sasha Velour for a cover story for Bricks Magazine, shot by my long-time collaborator Vasso Vu in early 2020. I felt like I had entered a new level of confidence in my work and that my belief in my own vision was completely unwavering.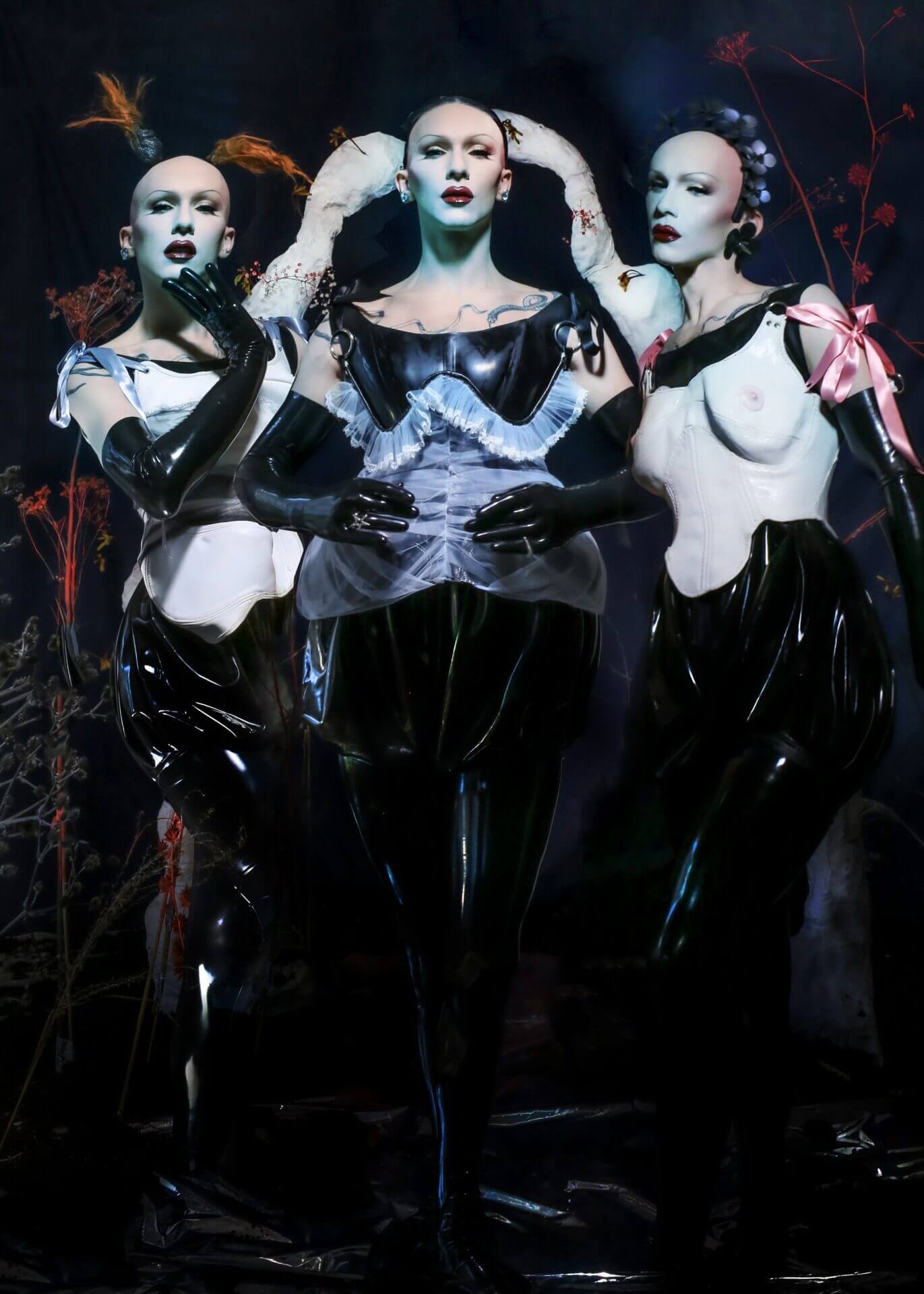 Sasha Velour for Bricks Magazine – shot by Vasso Vu, styling by Danielle Goldman
Can you tell us about your upcoming projects/direction you'd like your work to take? 
In terms of styling work I hope to continue working with boundary pushing artists and performers. I hope to launch a capsule collection later this year, which will be available for purchase, alongside an expansive visual universe that it belongs to – made up off images, video and physical art objects. The long-term goal is to do costume design for the stage and film.
Thank you Danielle!