Can you provide a short one-paragraph of Madame Yevonde's life and work?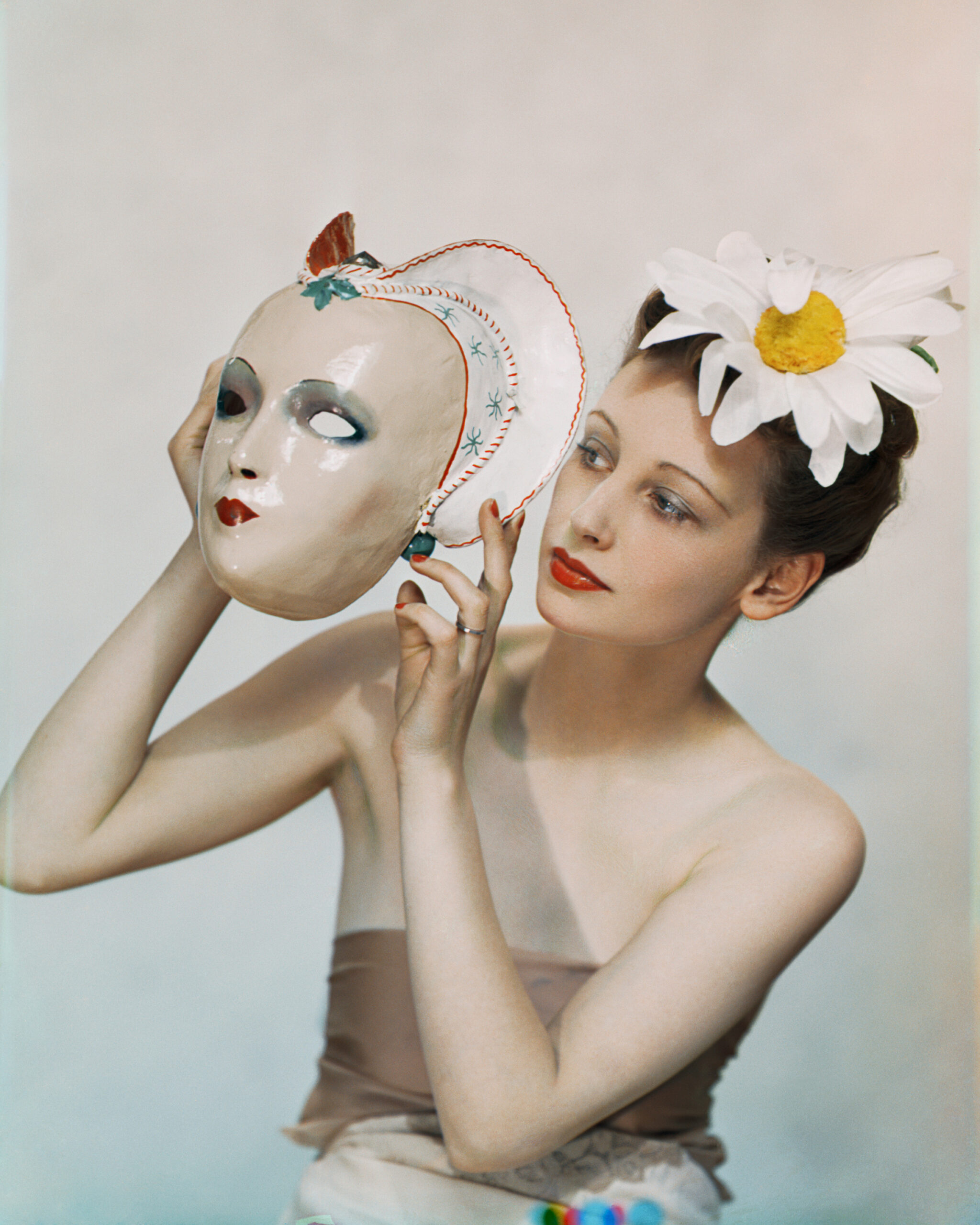 Vivien Leigh (1936), Printed in 2022, © National Portrait Gallery
Yevonde (1893-1975) was an innovative photographer who operated her London studio across six decades of rapid change in the twentieth century. Aligned with the suffrage cause, she took up photography as a means to independence and developed her business through the burgeoning illustrated press. A pioneer who embraced the Vivex process, Yevonde brought colour to the interwar years through fantastical tableaux and artful portraiture.  She embraced opportunities within the growing fields of the media, advertising and fashion- exclaiming 'red hair…exquisite complexions and coloured fingernails came into their own. Hurrah! We were in for exciting times.' 
We have chosen to present her as Yevonde. Throughout her career, she was known as both 'Yevonde' and 'Madame Yevonde', and occasionally other variations. 'Madame' is a form of address that was used by many contemporaneous professional women and was adopted by Yevonde. She signed her prints with the singular 'Yevonde', the name she used on exhibition invites, for her studio showcase and on her autobiography – instances where she had agency.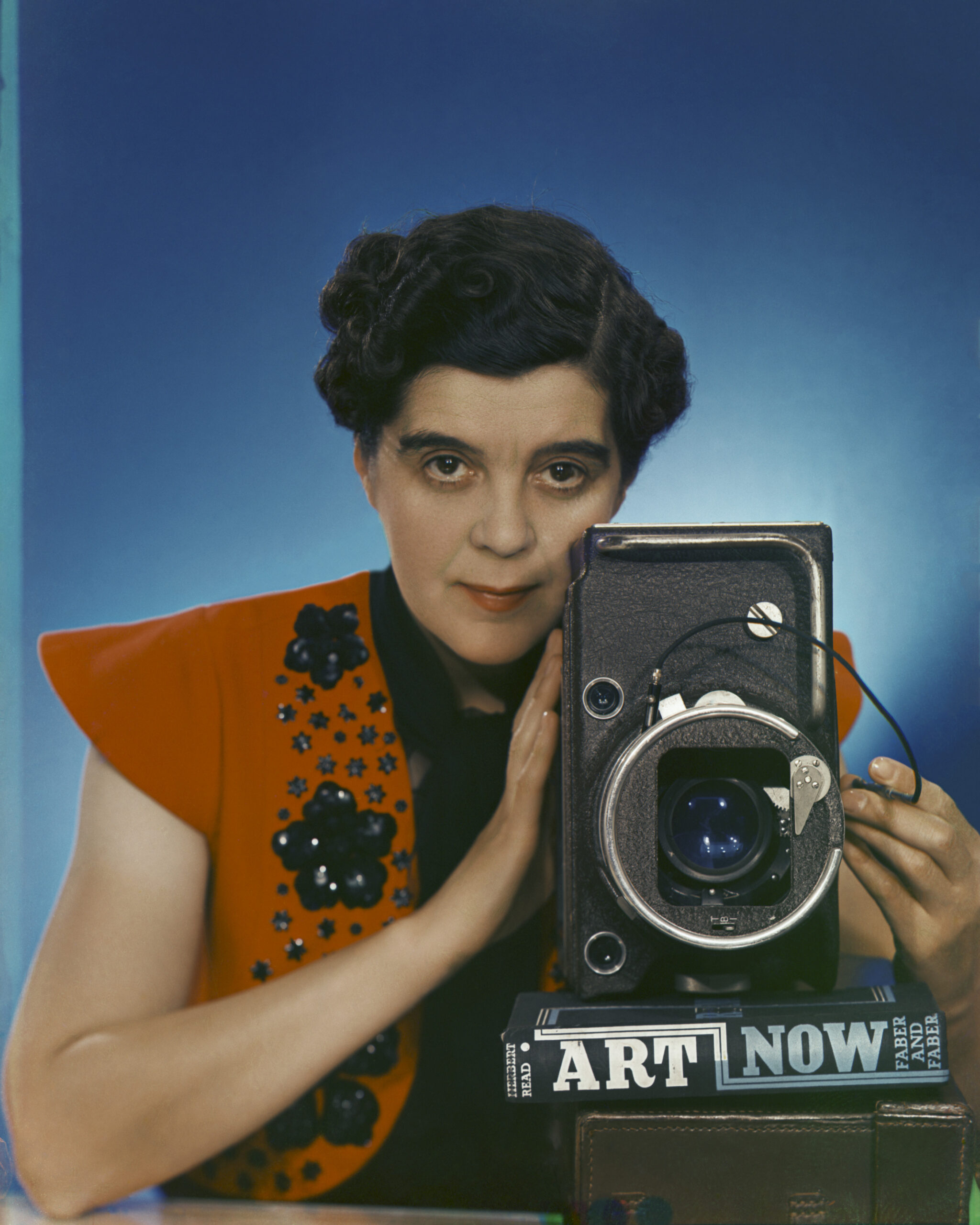 Self-Portrait with Vivex One-Shot Camera (1937), © National Portrait Gallery
How did the idea for this exhibition come about?
The idea was percolating from around 2014 when negotiations began to purchase the tri-colour separation negative. This was acquired in 2021, by then we were committed to an exhibition which would draw upon the Gallery's rich holdings of Yevonde's work that had been assembled since the early 1970s while also celebrating the colour work that would be freshly available to us. There has been an increased recognition of her work and this re-evaluation felt timely.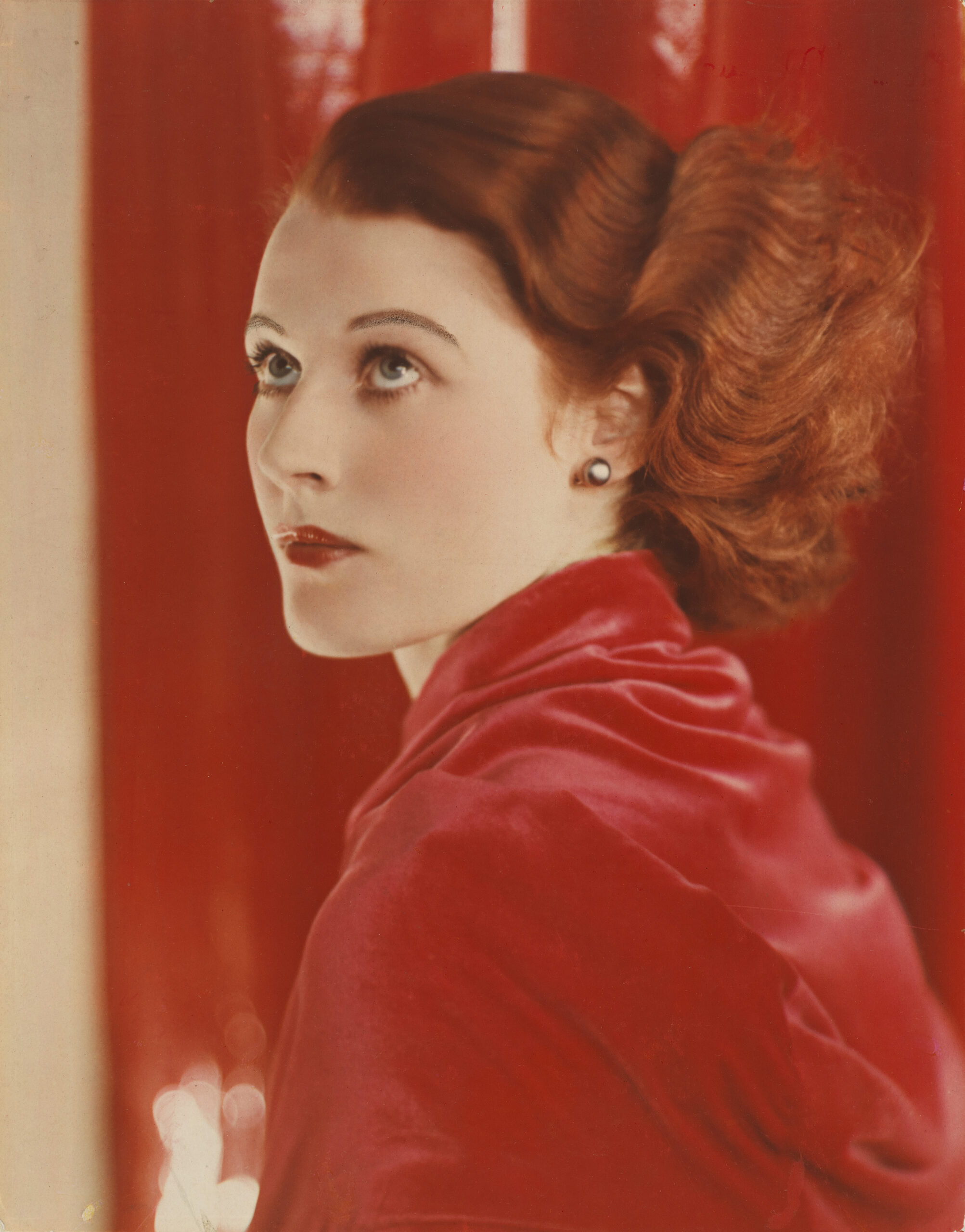 Joan Maude (1932) © National Portrait Gallery
Do you consider Madame Yevonde to be a pioneer of colour and portrait photography beyond London?
Absolutely.  Her work was exhibited at the Museum of Modern Art in her lifetime alongside that of Curtis Moffat, Paul Outerbridge, Nickolas Murray and Edward Steichen. Yevonde was incredibly skilled in compositing with colour, she used the first colour lab available to professional photographers in the UK, but it was in through her pictorial devices and her unique vision that her work can be considered as the art of photography.
Madame Yevonde claimed that women made better photographers than men because 'they put more character into their work' – what are your thoughts on this?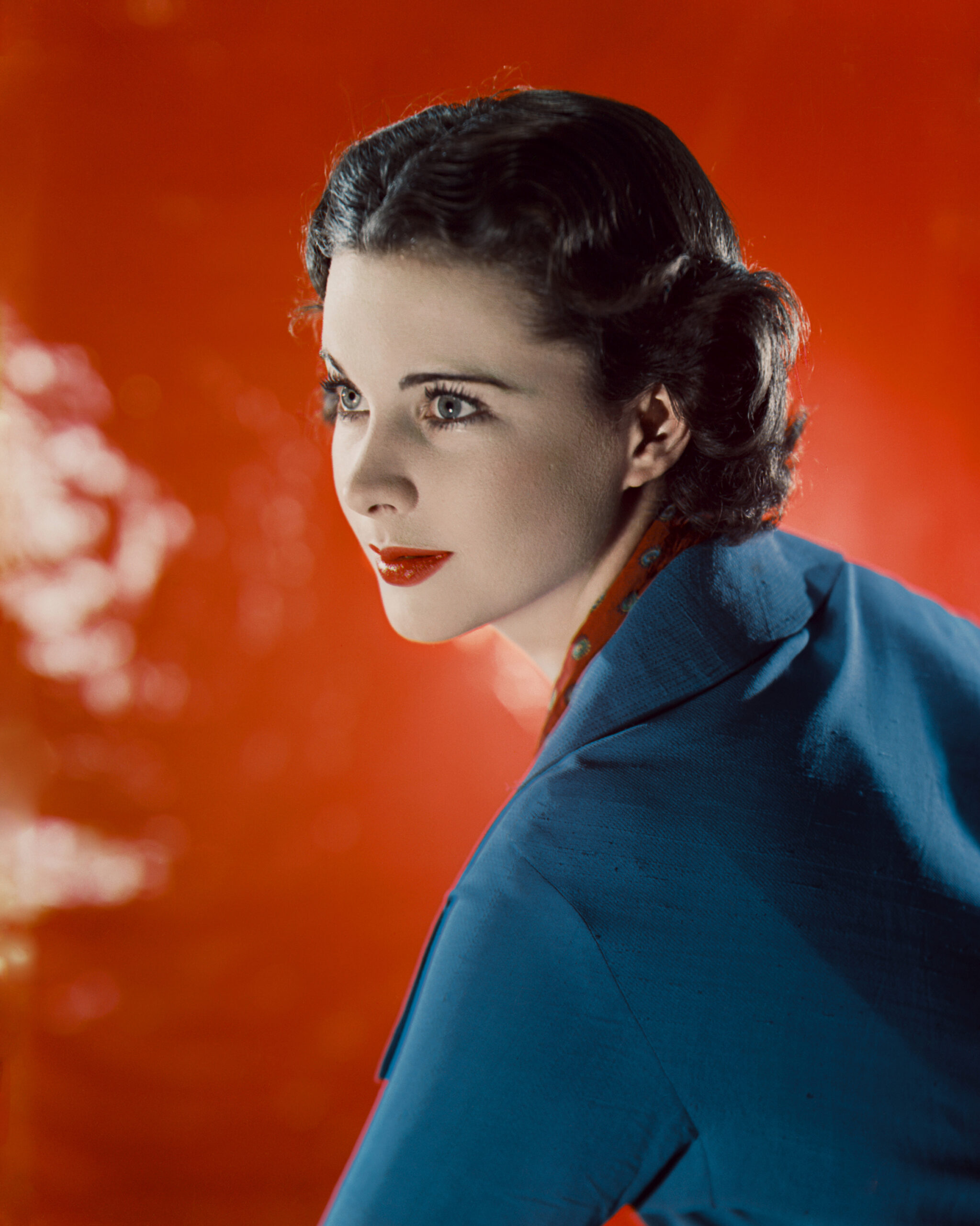 Mask (Rosemary Chance), (1938), Printed in 2022,

© National Portrait Gallery
To put this into context Yevonde said this as part of her lecture 'Photographic Portraiture from a Woman's Point of View' in 1921 as the first woman to be invited to speak to the Professional Photographers Association. Despite a significant increase in women operating their own studios, women photographers were still very much a minority that needed a voice and needed an advocate for their superiority in this particular field. Although she appealed to gendered stereotypes, she did so as a fantastic spokesperson for women in photography.
Why do you think Madame Yevonde has been left out of important art historical narratives around the history of British photography?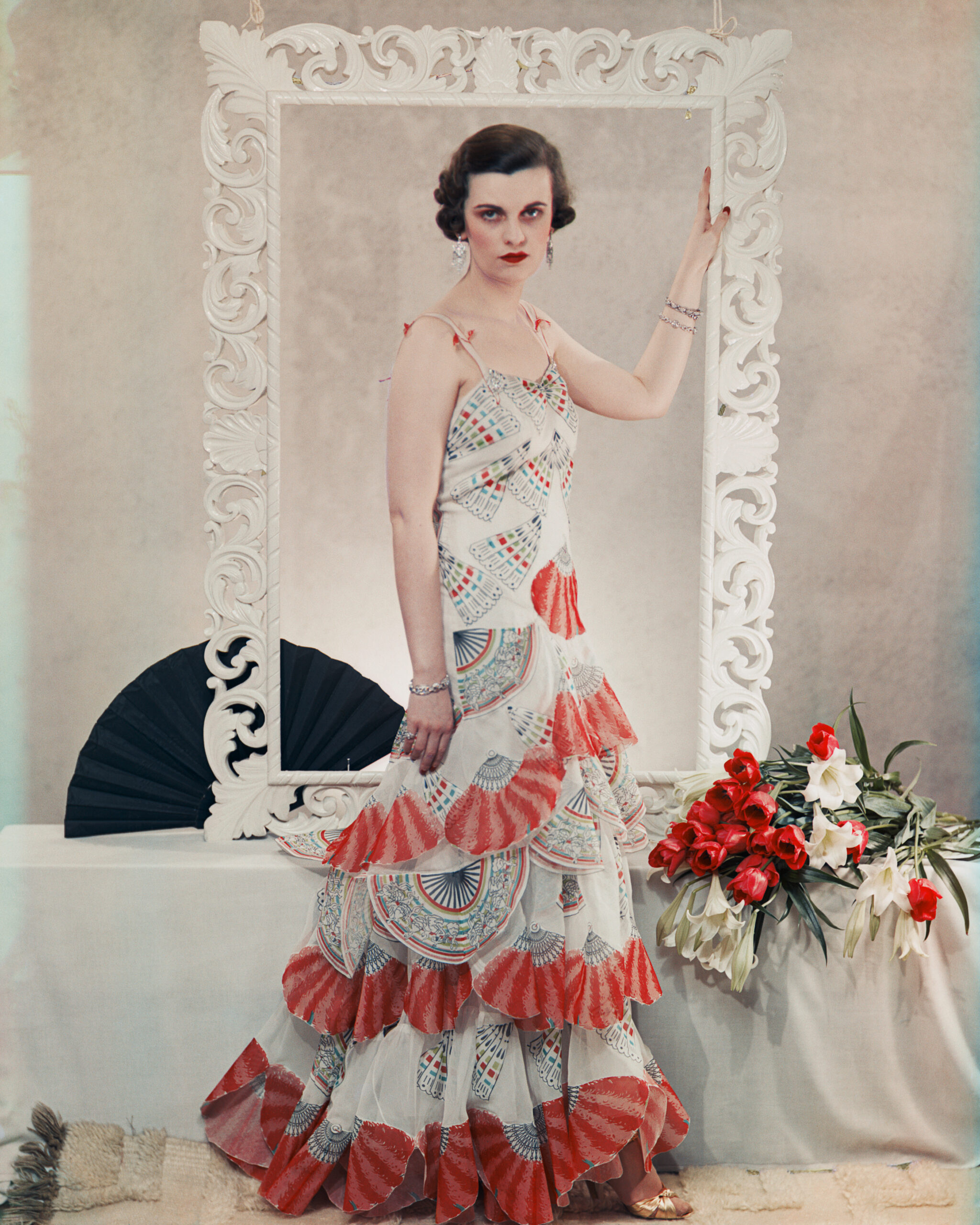 Margaret Sweeny (1938), Printed in 2022,

© National Portrait Gallery
She has actually got a keen following, several artists cite her work as an inspiration, and her work has been included in exhibitions and surveys, especially since the 1990s. I appreciate she is not a household name and I expect that is partly due to the lack of female representation in the histories of art and photography, up until recently. She also defies easy categorization, as well as being an excellent experimenter, the output of her sixty-year career encompasses advertising work and a vast output of portraits which kept her business thriving -but could have diluted the brilliance of her most creative work. 
It is estimated that around 10,000 personalities passed through her studio, which she established just before World War I – do we know how much work she produced over the course of her sixty-year career? How did you go about selecting which works to include in this show?
The estimate and the title of her unpublished extension of her autobiography is accurate, hence the selection process was difficult!  We knew we wanted to draw significantly from her colour work of the 1930s, to select from the newly digitised separation negatives (but this process was challenging and ongoing), we wanted to include original prints where we could, and to tell the story of her life and career, drawing on her family archive and her work in the illustrated press. We had to distill this to around 150 wall-mounted works –not an easy process!
Can you tell us about her famous series of women dressed as goddesses which was exhibited in 1935?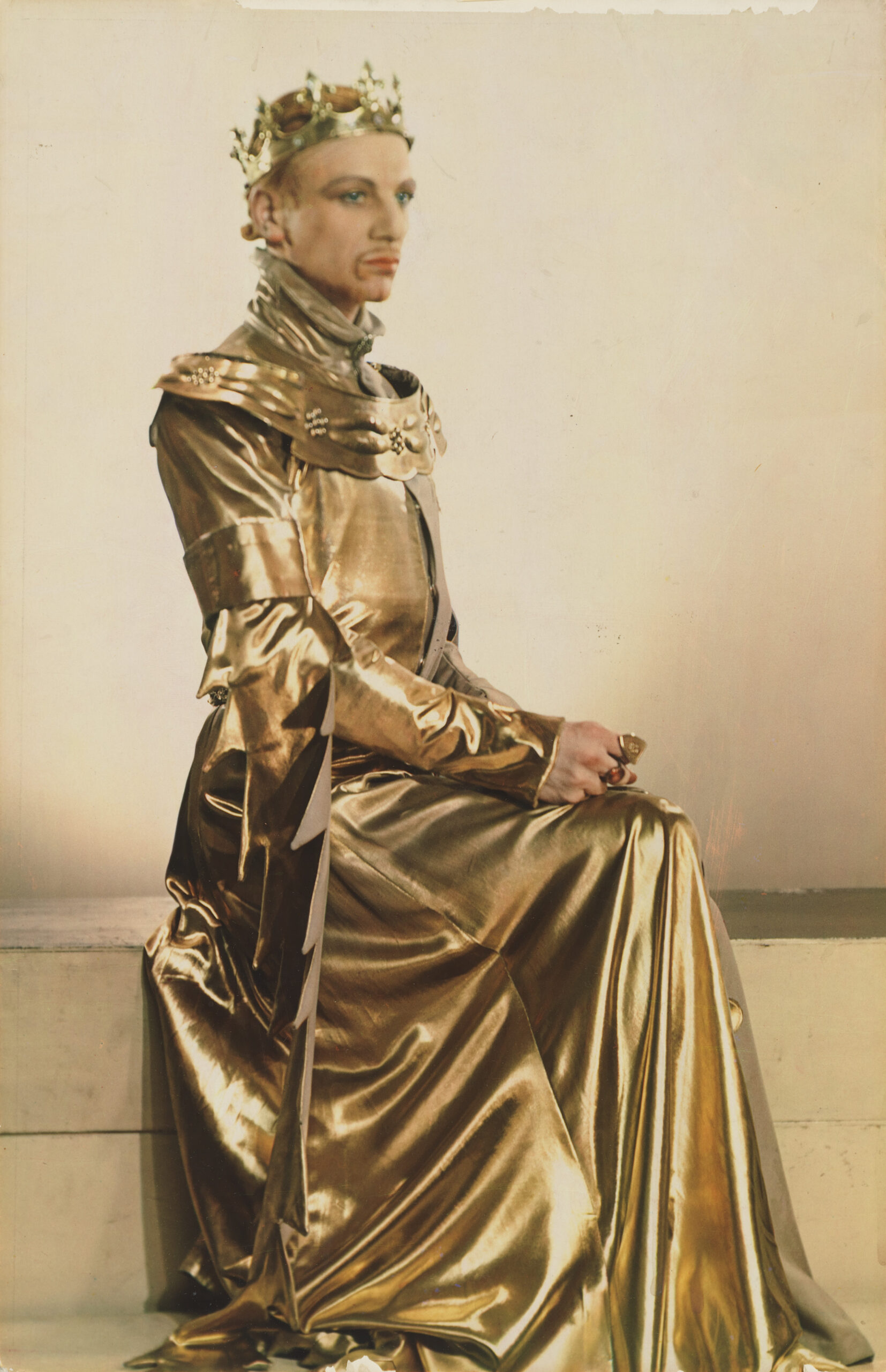 John Gielgud as Richard II in Richard of Bordeaux (1933), 

© National Portrait Gallery
The 'launch' exhibition of Yevonde's Mayfair studio, 'An Intimate Exhibition: Goddesses and Others', was held in July 1935. It resulted in the recognition of the power of colour photography and ultimately culminated in Yevonde's most celebrated body of work. Yevonde drew inspiration from a charity ball and invited female friends and revisiting sitters to be dressed up, propped and preened – to create 'startling' photographic images. Unusual props were imaginatively sourced, atmospheric hues achieved by filters and the effect finessed through montage or hand-painting. We are bringing together these modern representations of strong female deities in the exhibition.
What do you hope this show will achieve?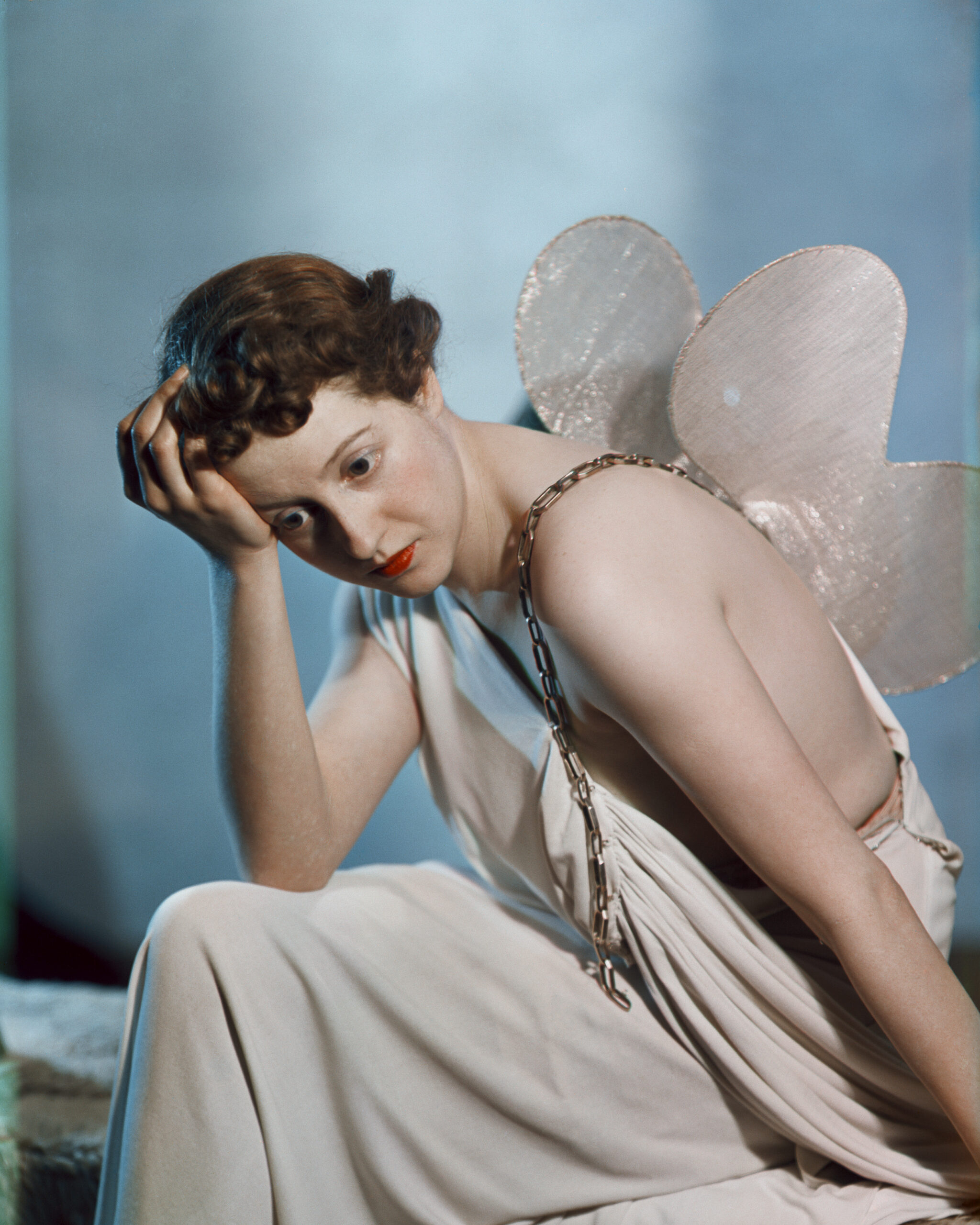 Dorothy Gisborne as Psyche (1935), 

© National Portrait Gallery
Yevonde was by all accounts great fun, so essentially I'd like people to come to enjoy the show. The exhibition is a celebration Yevonde's life and work… we want people to ask 'why haven't I heard of Yevonde before?' As a re-evaluation of her work there have been numerous discoveries, a greater understanding of the circles in which she moved, her inspirations, how her work was disseminated and essentially how her photography and the messages are so relevant to us today. 
Can you tell us about the NPG's Reframing Narratives: Women in Portraiture project?
In partnership with the CHANEL Culture Fund, Reframing Narratives: Women in Portraiture is a three-year project, which aims to enhance the representation of women in the National Portrait Gallery's Collection and highlight the often-overlooked stories of individual women who have shaped British history and culture. The fund has allowed the conservation, research and digitisation of 500 sets of Yevonde negatives from the colour archive, and ultimately contributed to the re-interpretation of Yevonde's oeuvre.