Can you introduce yourself in one short paragraph?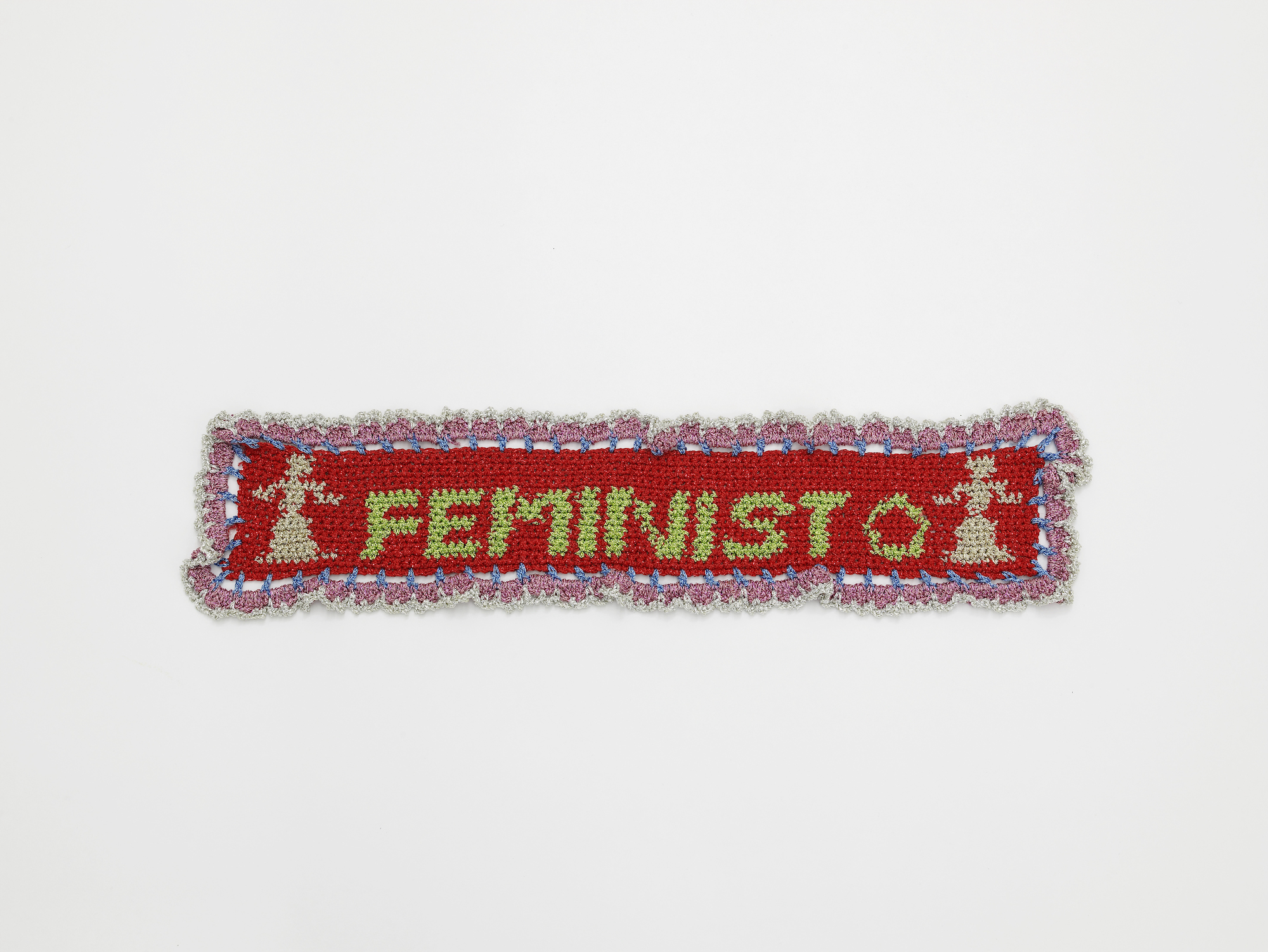 Feministo Crochet – (Little 'banner' made for Postal Art Event), 1975/6, (private collection)
Hi, Im Su Richardson, mother and grandma, born in 1947 in South Shields, Tyne and Wear, living and working in Birmingham since 1972. I've had a varied career in art teaching, arts administration, sexual health education, and playing in a band and have always been an artist as well.
How did you become an artist?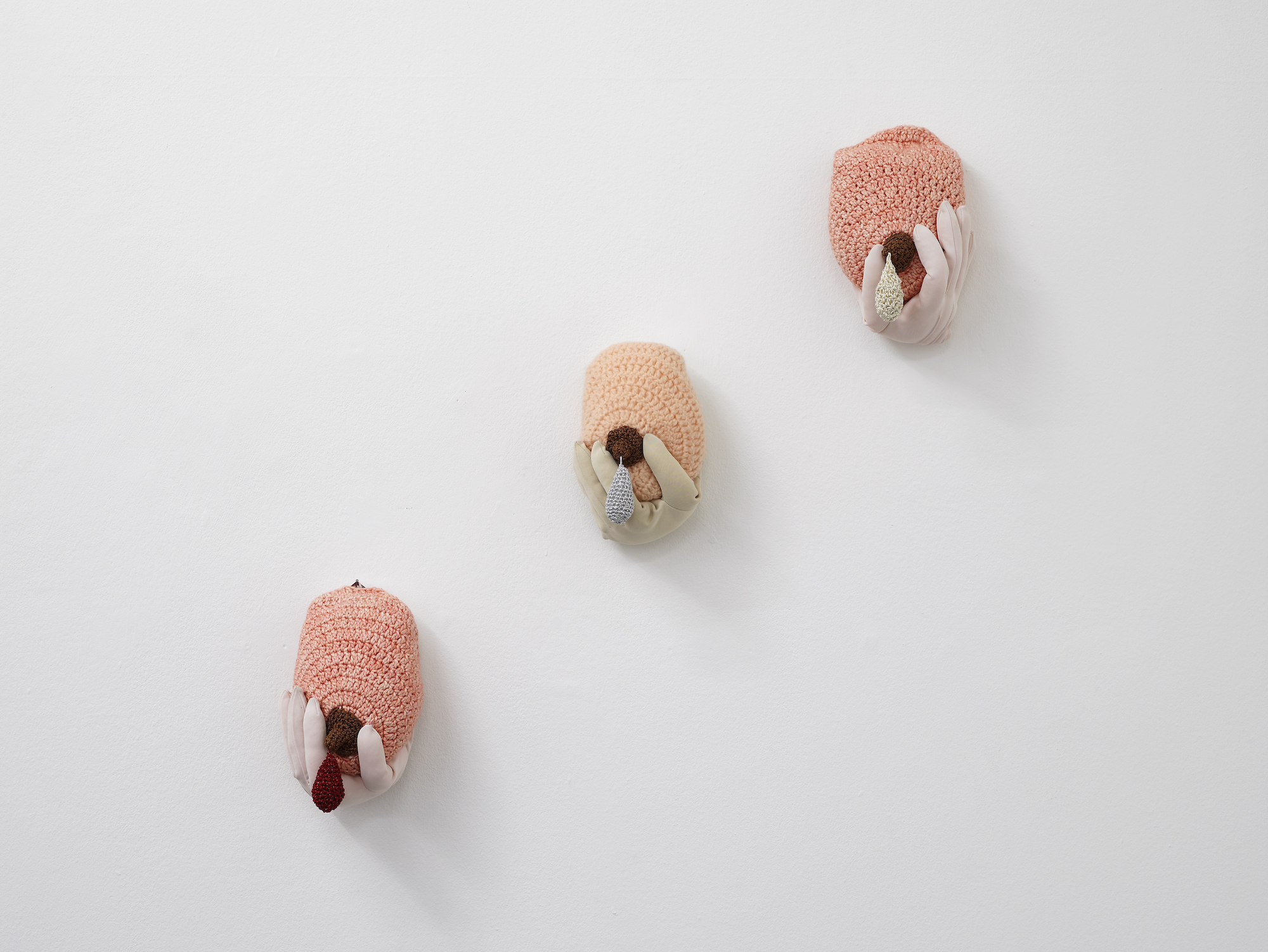 Expressing Breasts (Milk, blood and tears), 2018 (private collection)
I remember inventing costumes for my dolls out of scraps while on long journeys in the back of the car when I was very small, and I think being an artist grew from that, into making my own clothes on a treadle sewing machine as a  teenager.  I went to a girls' grammar school and left at 16 to do a 2-year foundation course at Newcastle College of Art and Design and then to Leeds College of Art and Design to do a Diploma in Graphic Design, followed by a PGCin Education.
What materials do you like working with the most? Why?
I love colour and texture, and I like hand sewing and crochet as I find them both soothing. I usually work with a variety of yarns, mainly cotton and metallic, and I love to reuse old fabrics and garments and incorporate them into my art. I also want to reflect on the undervalued skills and crafts associated with women. I learnt to crochet specifically to do this. My graphics background has been invaluable in helping me get my, often serious and disturbing, messages across via colour and humour in my artwork.
Where do you draw inspiration for your work?
I draw inspiration for my work from my own and other women's experiences of life, mainly, but also from current affairs, reading and discussion.
Can you tell us about your involvement with 'Feministo' and the feminist art collective 'Fenix'?
I met Monica Ross at the local baby clinic in 1974, and we discovered we were both single parents of young babies, and artists, so Birmingham Womens Art Group was formed, along with Suzy Varty, cartoonist, and a few other artist Mums. Soon after we met Kate Walker at a women's Art History conference in London, and we joined her in the Postal art event she had started with a friend who'd moved away. We sent small artworks made on the kitchen table between the nappies and the washing up, to each other through the post. This grew to involve around 40 women, not all artists, and became known as 'Feministo' when some of us exhibited the works in local spaces, and then at the I.C.A., courtesy of an (unusually!) supportive director who had moved from The Arts Lab in Birmingham. Monica, Kate and I followed this up in the late 1970s  by working collectively on 'Fenix', a travelling, installation that we made by visiting several galleries and staying a few days to make the work before it was chosen to be part of Lucy Lippard's international exhibition of women's work, 'Issues' at the I.C.A.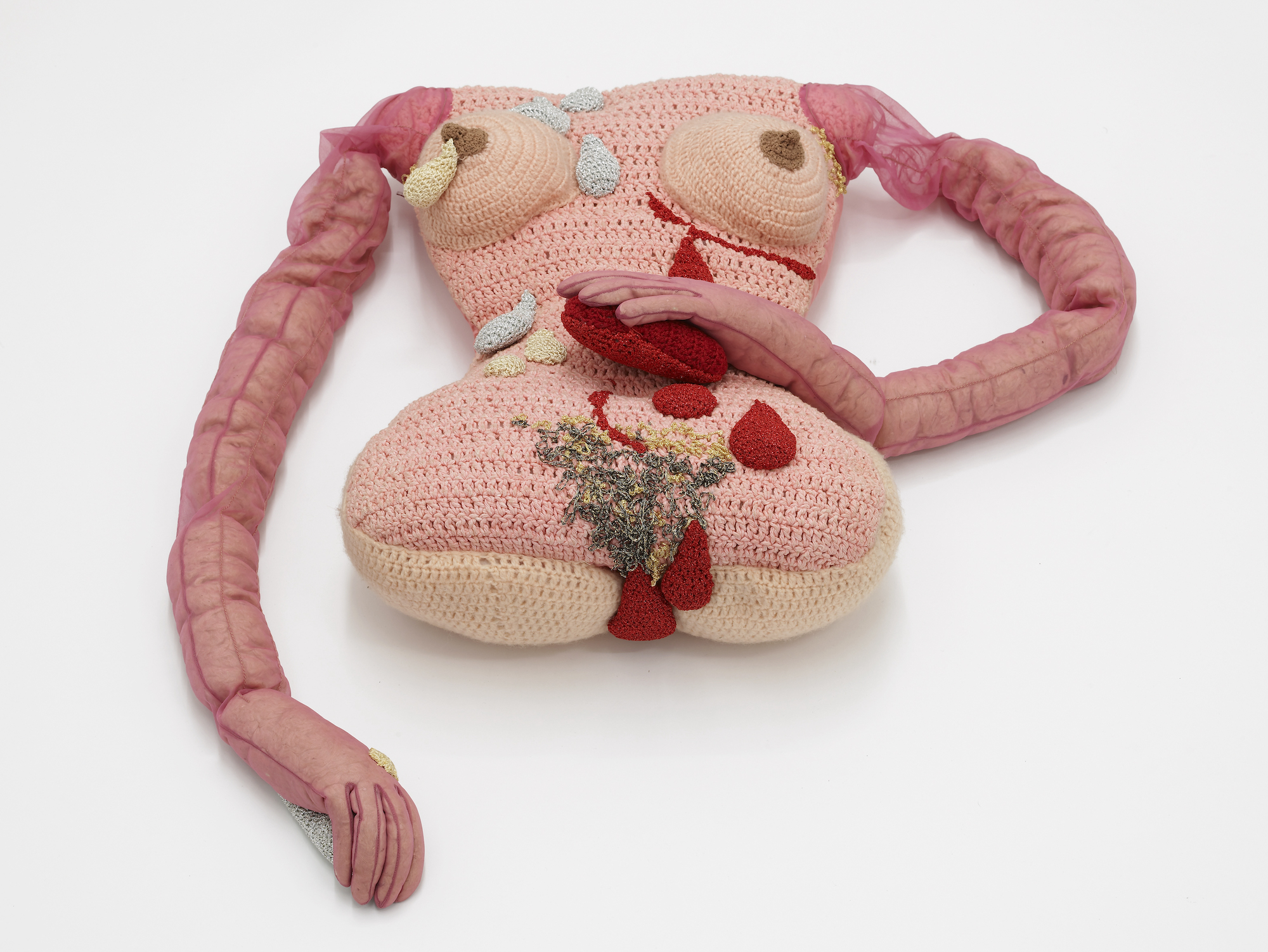 Virgin, Wife, Mother, Whore. 1980 (Marguerite Hoffman Collection, Dallas)
You've explored the themes of motherhood, domesticity and household tasks a lot in your art practice, can you tell us more about this?
My work has explored issues around motherhood, domesticity, and housework, as well as pregnancy, P.M.S., menopause, miscarriage, adoption, mastectomy, self-image and more lately, dementia, integration and sexual abuse. In fact, any issue that moves me to investigate my feelings, and create an artwork about them.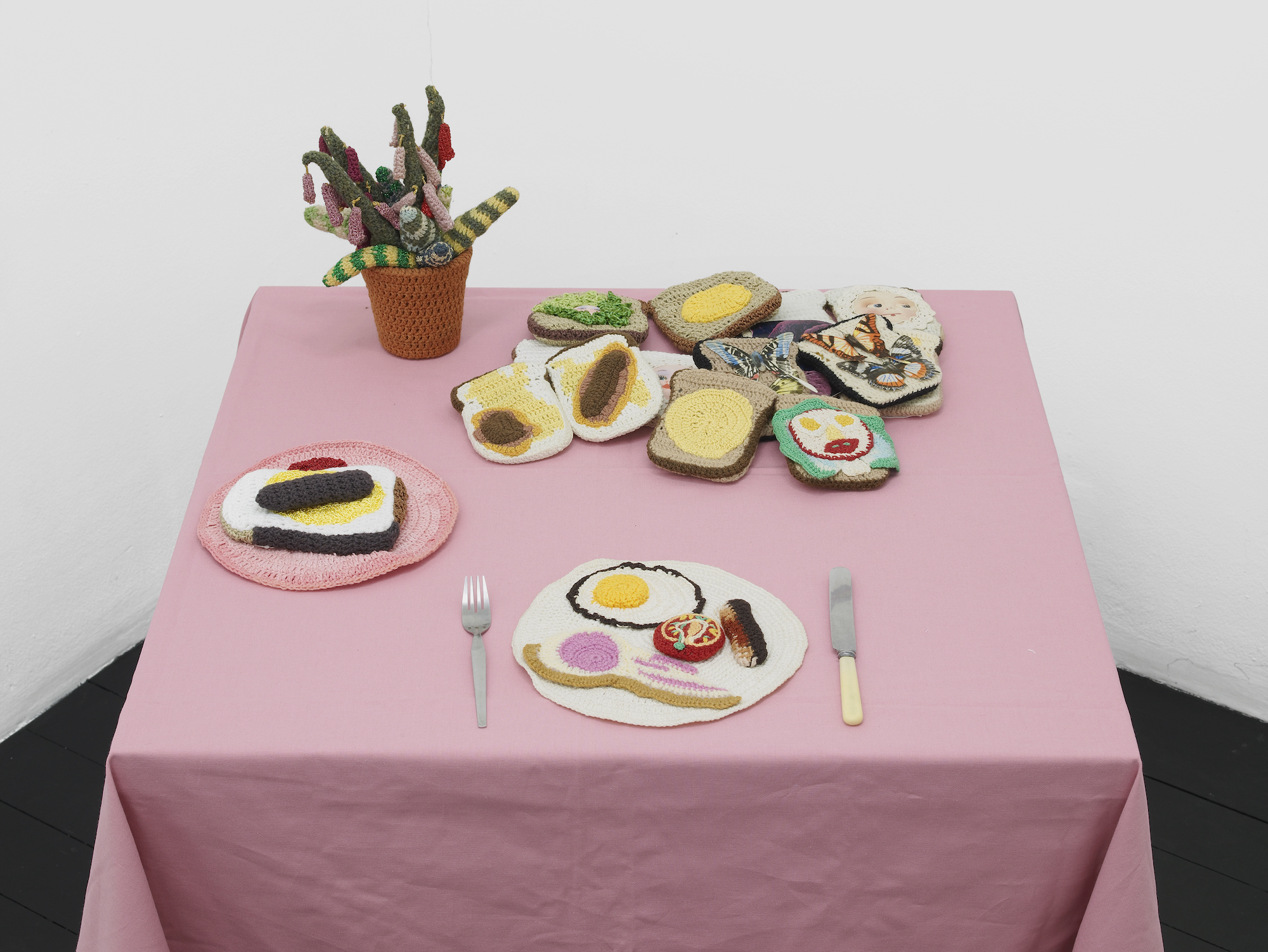 Table setting comprising- Burnt Breakfast, 1975/6
Can you tell us about a collection/collaboration you are particularly proud of?
I'm particularly proud to have been an instigator of and involved in Feministo and Fenix with Kate, Monica and Suzy.
What upcoming projects do you have?
My work 'Bear it in Mind' has been acquired by Tate Britain, and will be shown, along with archival documentation and postal event artworks in the upcoming exhibition 'Women in Revolt '. I have a solo exhibition of 70's and current work at Wolverhampton Art Gallery this September-December called 'Soft Power '. Midlands Art Centre, Birmingham will host an exhibition of my new and archival work sometime in  2024/5  (t.b.d.)