Nina Childress: 'Le tombeau de Simone De Beauvoir'
As part of the 'Héroïnes' season at the City of Rouen, Nina Childress (b.1961) has dedicated an entire room at the Musée des Beaux-Arts to her installation: 'LE TOMBEAU DE SIMONE DE BEAUVOIR' (or 'The Tomb of Simone de Beauvoir'). 
Conceived in 2008 – 09, and loaned by Laurent Dumas (Villa Emerige, Paris), this poignant installation – previously shown at the FRAC, Limousin and the MAMCO, Geneva – was recreated with the help of Florence Calame, curator at the Musée des Beaux-Arts, and the Bernard Jordan Gallery. This set of paintings and sculptures pay homage to Simone de Beauvoir, the GREAT French feminist activist, writer and philosopher.
Childress first had the idea to make 'Le Tombeau de Simone de Beauvoir' when she came across the famous photograph of Simone naked in a bathroom, taken by her lover, the American photographer Art Shay, in 1952, which was reproduced on the front cover of the French magazine Nouvel Obs.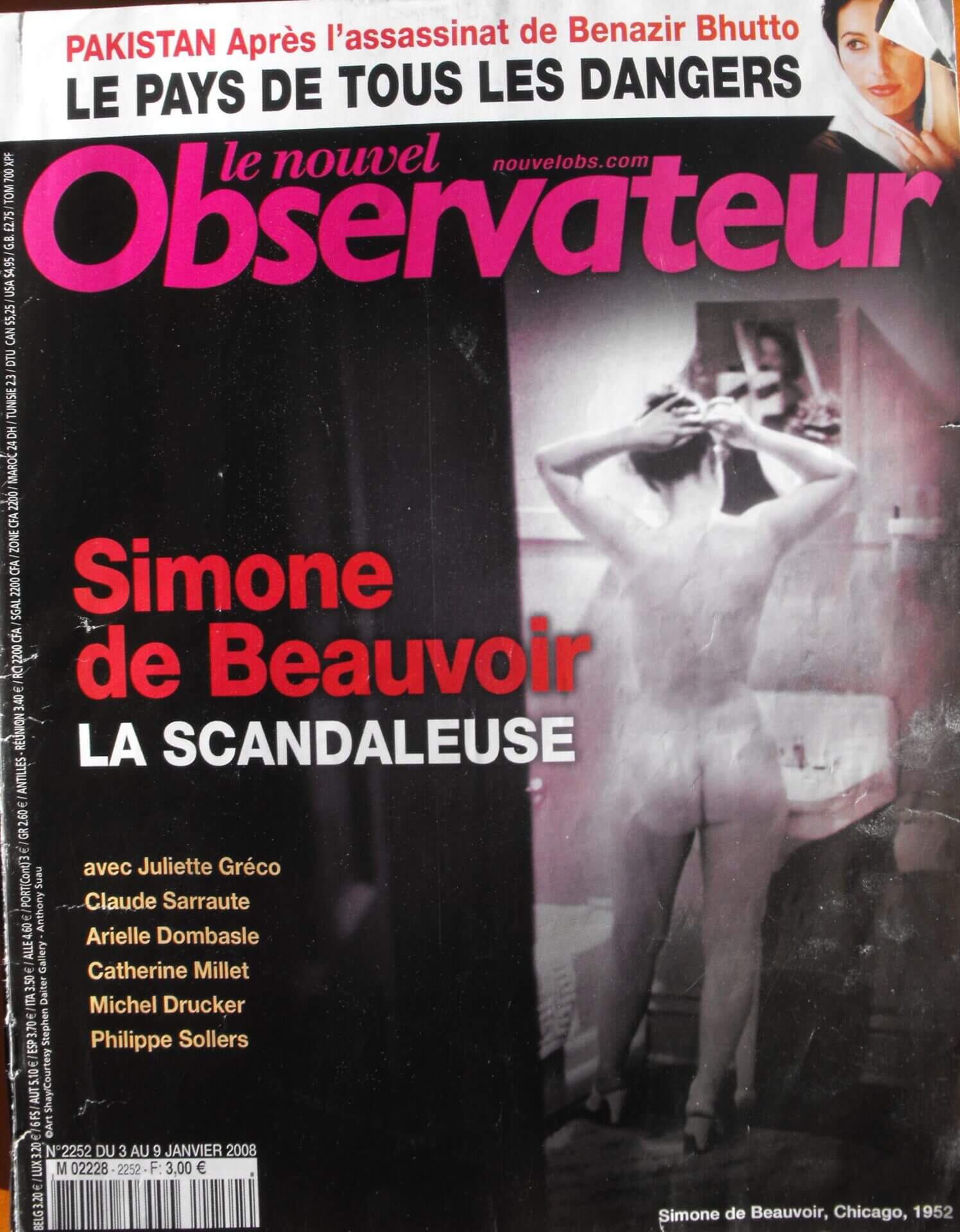 Struck by the beautiful, youthful beauty of Simone, Childress (below) set about creating paintings, a wallpaper design as well as various objects and sculptures, each artwork reflecting different aspects of Simone's extraordinary life. Motifs such as a glass of whisky, a pile of cigarettes on a podium, images of books and her signature turban all brilliantly conjure up the Simone de Beauvoir of popular imagination: the glamorously intellectual, chain-smoking, heavy drinking and turbaned foremother of contemporary feminism!
A beautiful, printed wallpaper, based on the pattern of one of Simone's favourite shirts, provides a perfect foil to the whole exhibition.
The exhibition is at the Musée des Beaux-Art in Rouen and runs until November 22nd.
To see more artworks by Nina Childress, check out her website!