Nicola L. – Pop Art and The Female Gaze
Nicola L. (1932–2018) was a French Moroccan feminist multi-disciplinary artist who playfully merged the principles of art and design, creating interactive sculptures, radical performances, paintings, films and plays. L.'s expansive body of work was heavily informed by feminist politics, and the ideals of equality and collectivity. The artist became particularly known for her witty, anthropomorphic sculptures that fused female bodies and domestic objects, materialising the objectification of women at a time where Pop Art was largely considered a male-dominated movement. The beginning of the 1960s saw a feminist revolution that emerged from the women's liberation movement globally but which was particularly prolific in the United-States of America and was a transformative moment for Nicola L as well as many other artists such as Carolee Schneeman (1939-2019), Mary Beth Edelson (1033-2021), Valie Export (b.1940), Rosalyn Drexler (b.1926) and Marisol (b.1948). After studying painting at the École Nationale Supérieure des Beaux-Arts in Paris, Nicola became friends with art critic Pierre Restany (1930-2003), and artists Marta Minujín (b.1943) and Erró (b.1932) whilst becoming close to the 'nouveau réalisme' group. In 1964, Argentinean artist Alberto Greco asked her a question that would change her life: "How can you paint in the 1960s?" . In response, she said, "I burned all of my abstract paintings."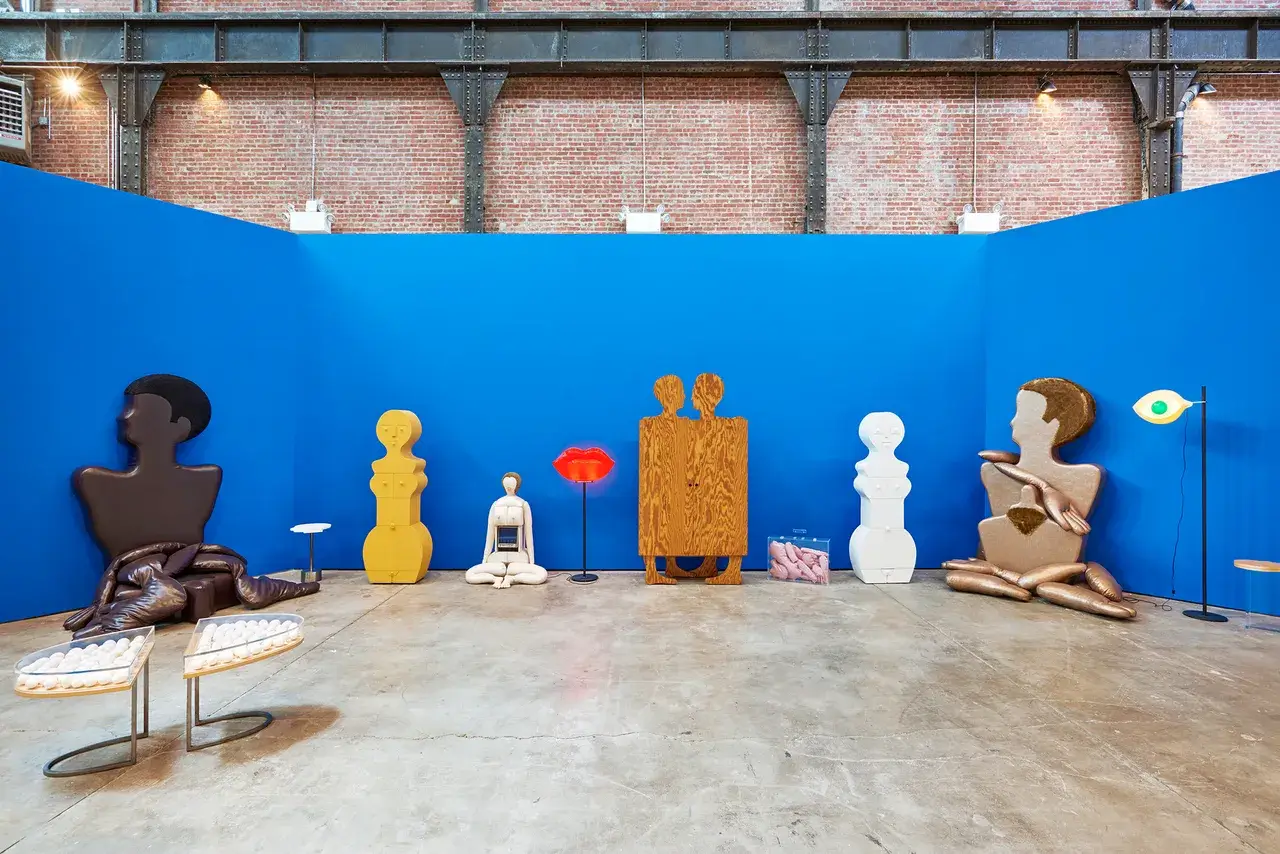 Installation view, 'Nicola L.: Works, 1968 to the Present', Sculpture Center, New York (2017)
L. went on to develop her 'Pénétrables' series which would later become some of her most renowned work. This series consisted in displaying canvases in which the viewers could introduce parts of their body. Behind their playfulness, these works were conceived as a political statement addressing, beyond the boundaries of painting, the individual's social being. From 1967, her research and practice became even more focused on the female body as a site of fetish, objectification and function. Woman Sofa (1968)and Little TV woman: 'I Am the Last Woman Object' (1969) exemplify Nicola L's attempt to explore the female body as an instrument and object, the anthropomorphic sofa and cabinet playfully reflect on the construction of female identity and her role within the domestic space.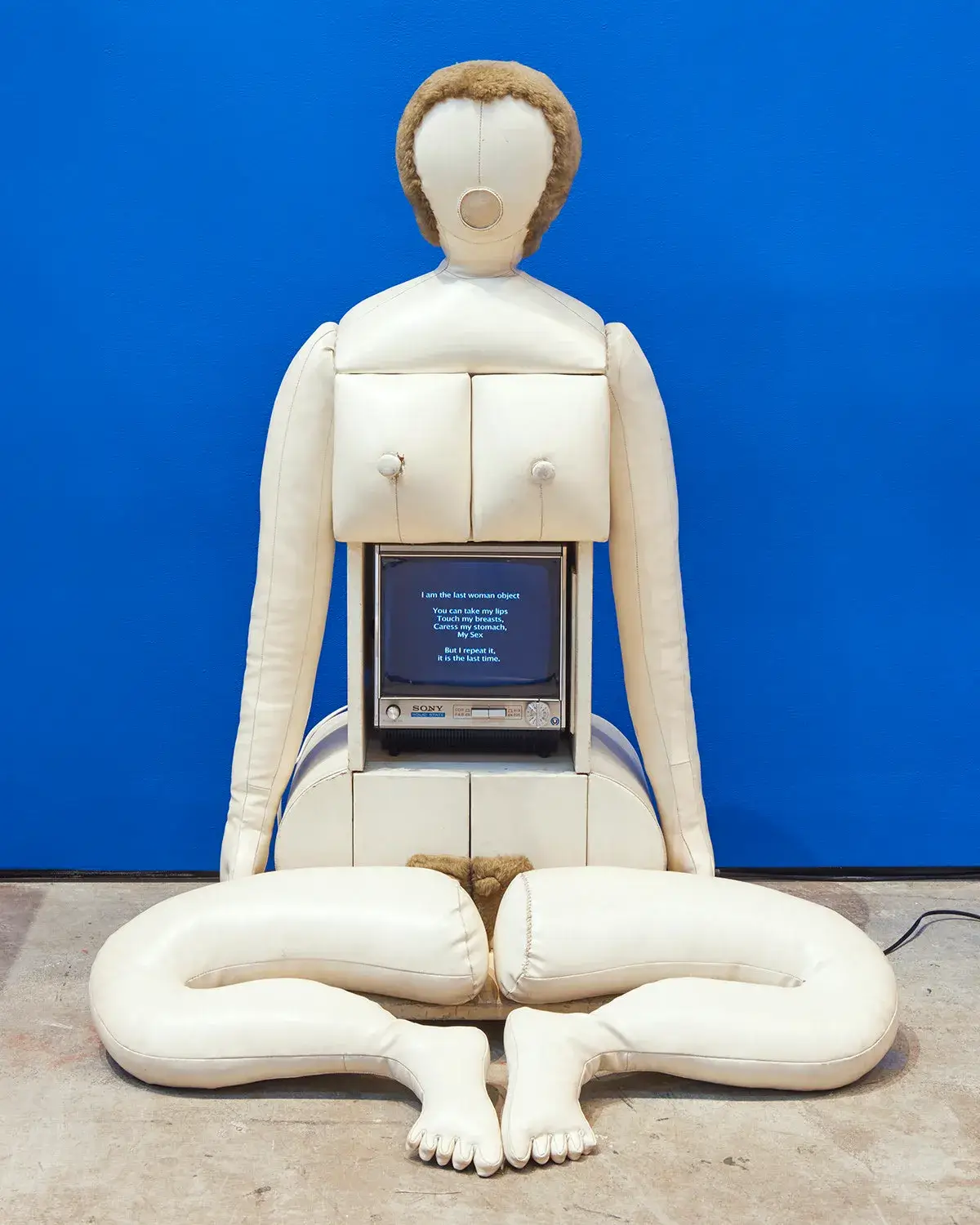 Nicola L., 'Little TV Woman: I Am the Last Woman Object' (1969)
 Moving to New York in 1979, for nearly 30 years, she lived in the Chelsea Hotel, holding on to her apartment as new owners transformed the long-time artist's haven into a luxury hotel. In 2014, in a documentary called, 'Doors Ajar at the Chelsea Hotel', she recalls her first visit to the hotel in 1968, when she was performing at La MaMa Experimental Theater Club. "For me it was unbelievable. It made Paris look like the provinces by comparison. But prostitutes and pimps were a part of the package of the Chelsea. And artists—I will not say that they are prostitutes, but they are selling themselves," L. recalled to Vanity Fair in 2013. "It was either Janis Joplin or the big woman from the Mamas and the Papas who tried to kiss me in the elevator. I can't remember which. It was a crazy time." Exaggerating and over-simplifying the contours of the female form, Nicola L's sculptures – while playful – were deeply influenced by her experience of living at the Chelsea Hotel, and are also deeply political, offering a female perspective on the relationship between beauty, art, commodities and value.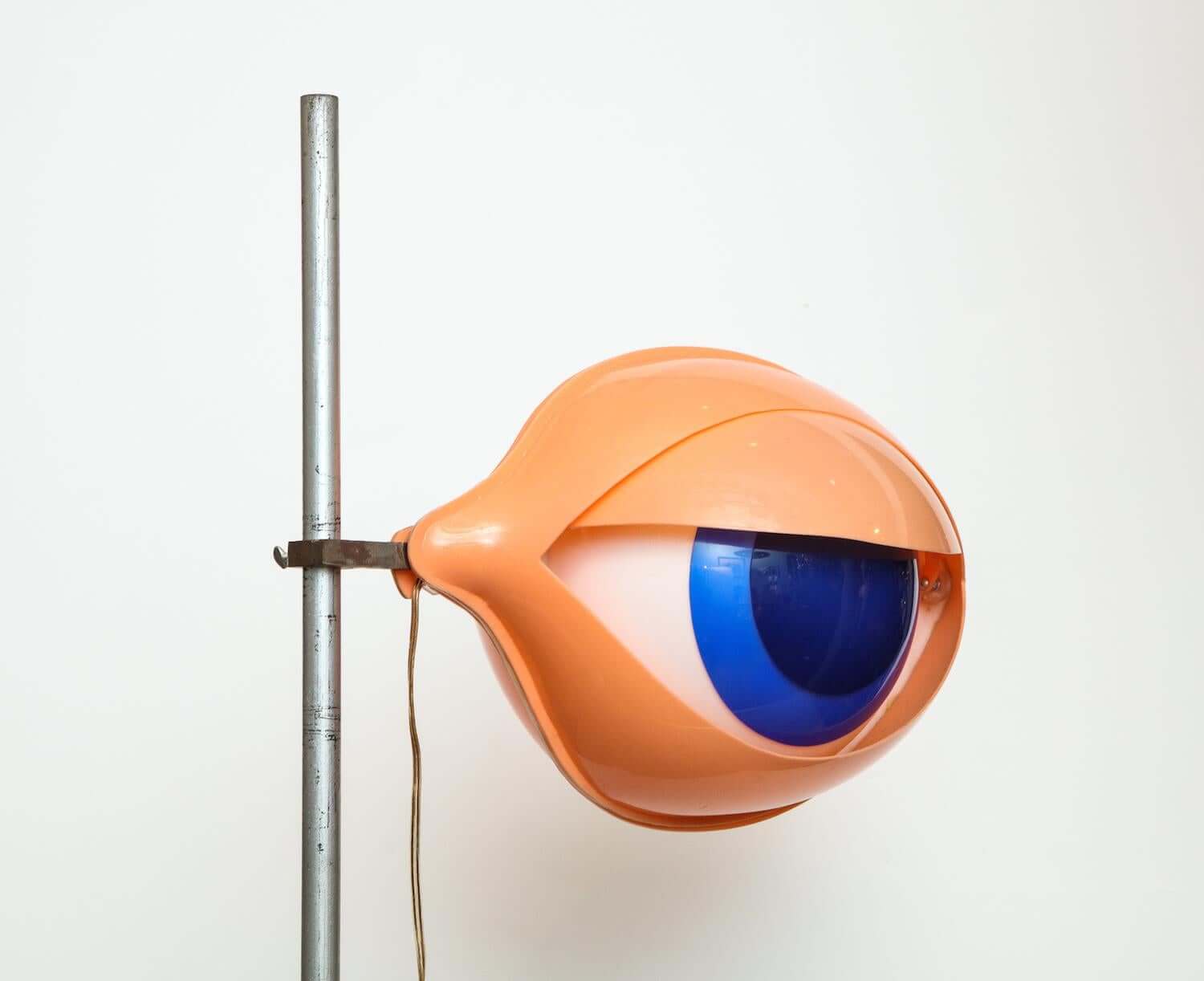 Lampe Oeil Bleu (1969)
Despite her recent resurgence, L.'s star is only just beginning to truly rise. According to the Art Price database, L. 's record at auction is just £41,370 set in 2021 by Christies for 'Les Amants' Cabinet (1969) with male Pop-Art contemporaries' work going into the millions, the most famous piece being Andy Warhol's (1928-1987) portrait of Marilyn Monroe (1962) which sold for £160,000,000 in 2022. L's work is in the collections of museums including the Centre Pompidou, Paris and the Gallery of Modern Art, Glasgow but is yet to be included in major National collections. The Tate Modern show of her work in 2015 marked a turning point of sorts for the artist, who also had two solo shows at New York's Elga Wimmer PCC in 2015 and 2016. Her first institutional solo show, 'Nicola L.: Works, 1968 to the Present' at the Sculpture Center followed the following year. Giving the exhibition the green light was an easy decision for the institution. "Nicola L. was an artist whose work defied easy categorization and who was significantly underexposed in the contemporary art field," said director Mary Ceruti in an email to artnet News, "Nicola L pushed the social and political boundaries at a time when it was very daring for a woman to take ownership over her own body."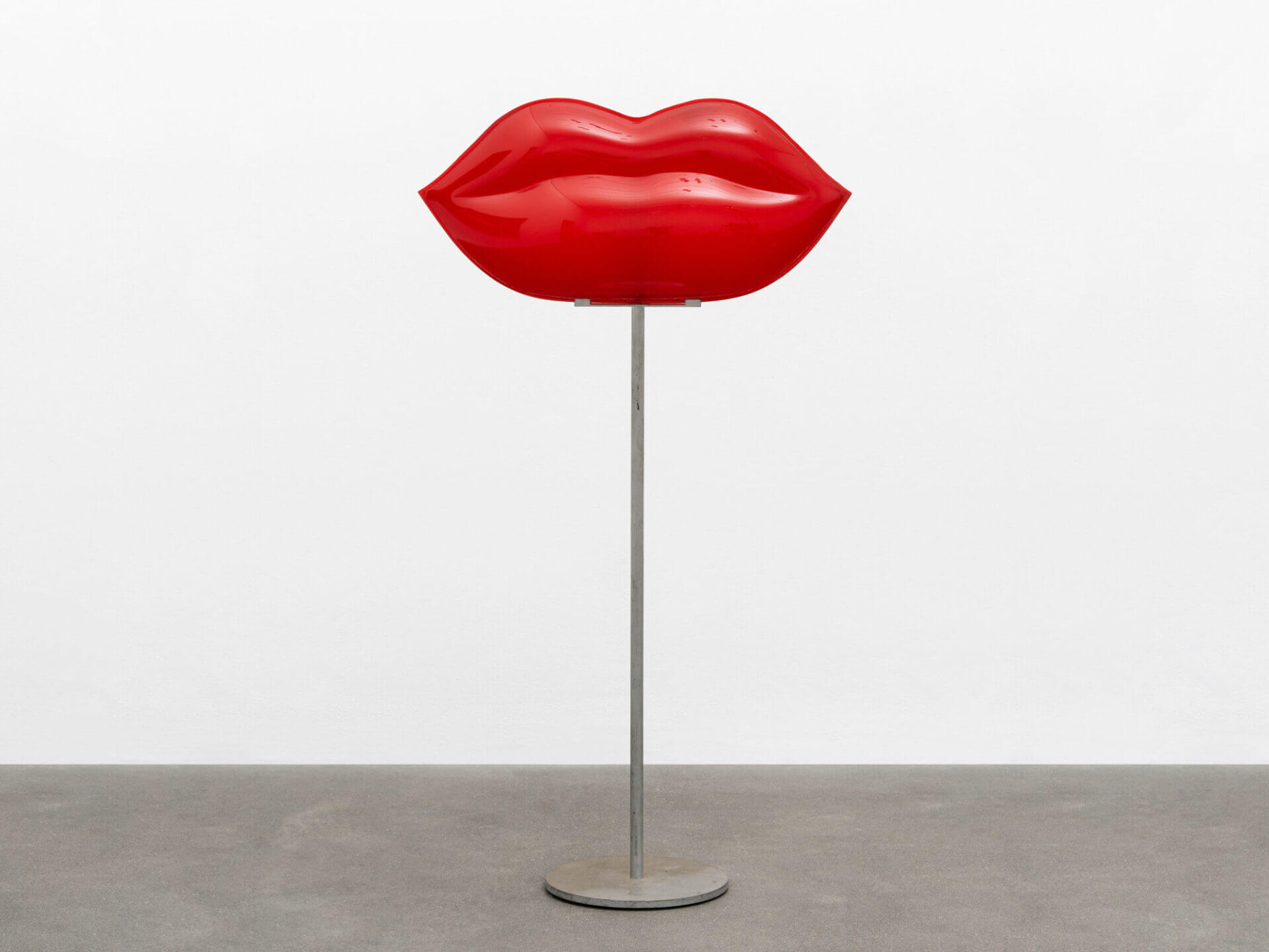 Red Lip Lamp (1969)