Interview with Visual Artist Amelo Asensio
Can you provide a brief  introduction to your life and your work?
I'm 23 years old and I'm studying at the Beaux-Arts in Nantes, where I currently live. I recently Ieft Paris after completing my education at Les Gobelins, a photography and videography school. 
My work is focused on memory, especially traumatic amnesia. I am interested in the violence that this cerebral and psychosomatic phenomenon brings about but also to its repercussions: how to interpret dreams, flashes, memories that re-emerge etc… It's an autobiographical work that is very personal to me particularly as I, myself, have suffered from memory loss due to a traumatic event. I work with different mediums: most notably performances that I bring to life through sculpture and writing…
When did you know that you wanted to become an artist?
I don't think it was a choice, it wasn't something I thought about, it imposed itself on me, in an almost vital way. At the age of eight I wrote my first poem and since then I have never stopped. It is a way of exteriorising my thoughts and emotions which for me is essential. After writing, I became interested in visual arts and decided to look into it. Now, as soon as something happens in my life, positive or negative, it is imperative for me to exteriorise it through art. I think that was the moment I understood that it was a need rooted deep inside me, I finally understood that I was an artist.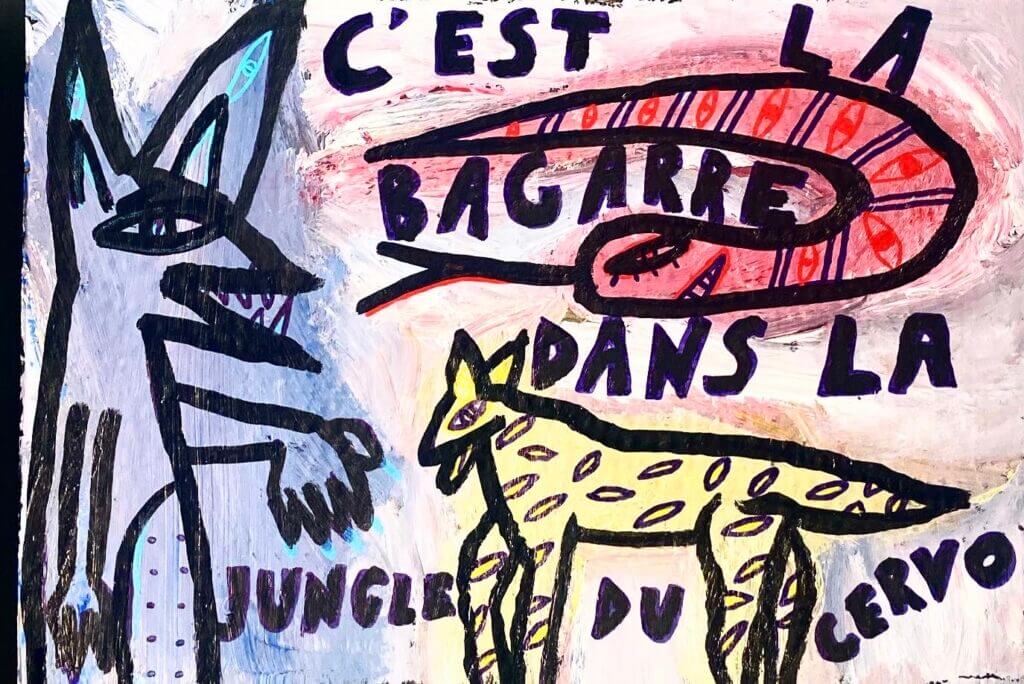 BAGARRE (2022)
Who has inspired you?
My main reference remains the work of Niki de Saint Phalle. I admire her talent, the place she has managed to carve out for herself among all these men, the things for which she fought (the fight against AIDS, racism, the protection of children, etc…). Everything she has created inspires me: be it her monumental sculptures or her drawings, but also the films she has made and the books she has written. In addition to this, her life story has also helped me better accept and understand mine. She was a victim of incest and amnesia, of severe depression and yet she remained a strong person who continued to create prolifically. More specifically, the work I create around memory is inspired by the work of Christian Boltanski, Camille Henrot and Annie Ernaux.
Would you consider your identity to have had an impact on your work?
I think you can't detach my work from how I identify as a person. I feel a constant need to create, to tell, to interpret, to shape my life through my art. I put my convictions and my beliefs into it: intimate, political, whatever they may be. That is how my work evolves, along with my identity. It shapes my work one hundred percent.
Do you consider your work as a form of resistance against the compulsive heterosexual male gaze?
First of all, I consider my very existence to be a form of resistance against compulsive heterosexuality. Because of my identity (gender-fluid), I constantly have to fight against cis-normativity, and on top of this, my sexuality does not cater in any shape or form to the masculine, heterosexual gaze. I am a lesbian so the male gaze does not interest me and I do not take it into account. It does not format who I am or what I create. My creativity is rooted in my struggles, my loves, my doubts, the cis-hetero man has no place there, I ignore him and I resist him.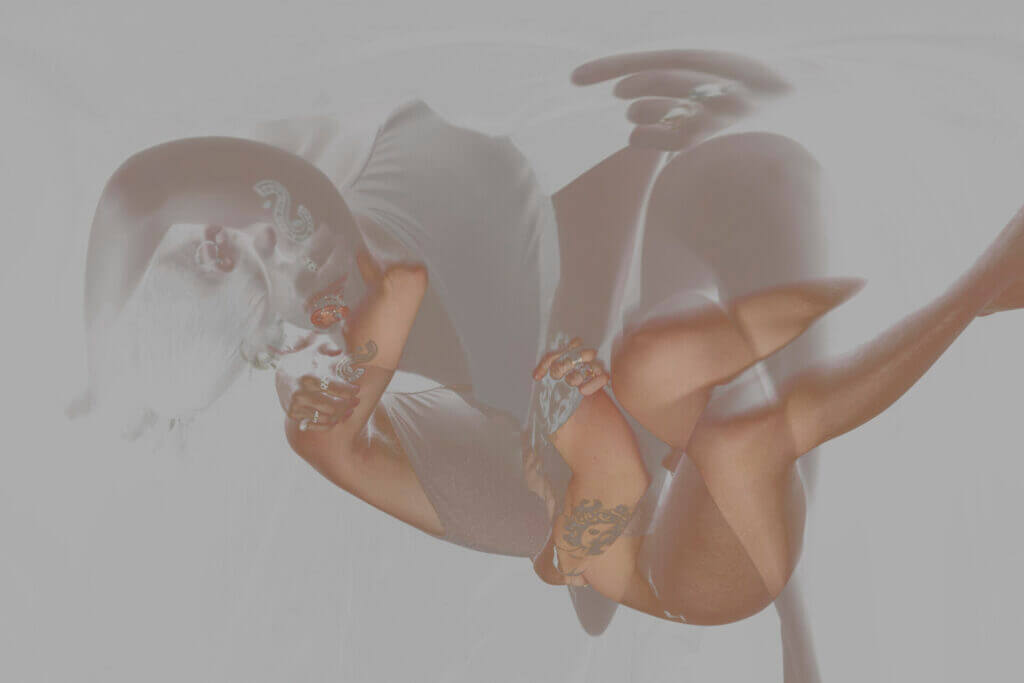 ALTERCATION – mémoire de l'étreinte (2021)
What compels you to create your work? What is your message?
I create above all out of a primitive need, the need to live and at other times, survive. My work on memory and amnesia, for example, has been therapeutic for me but I also wanted to open up the discourse on sexual violence. By physically materialising this violence, it holds a place in the world that due to lack of discourse and accountability, it hadn't occupied until now. I want my art to be able to create a language, a bridge, to carry my voice and those of other victims, lift the 'omerta' and break taboos. Art is used for that: to give existence to things, a place in the world, a possibility of listening and discussion.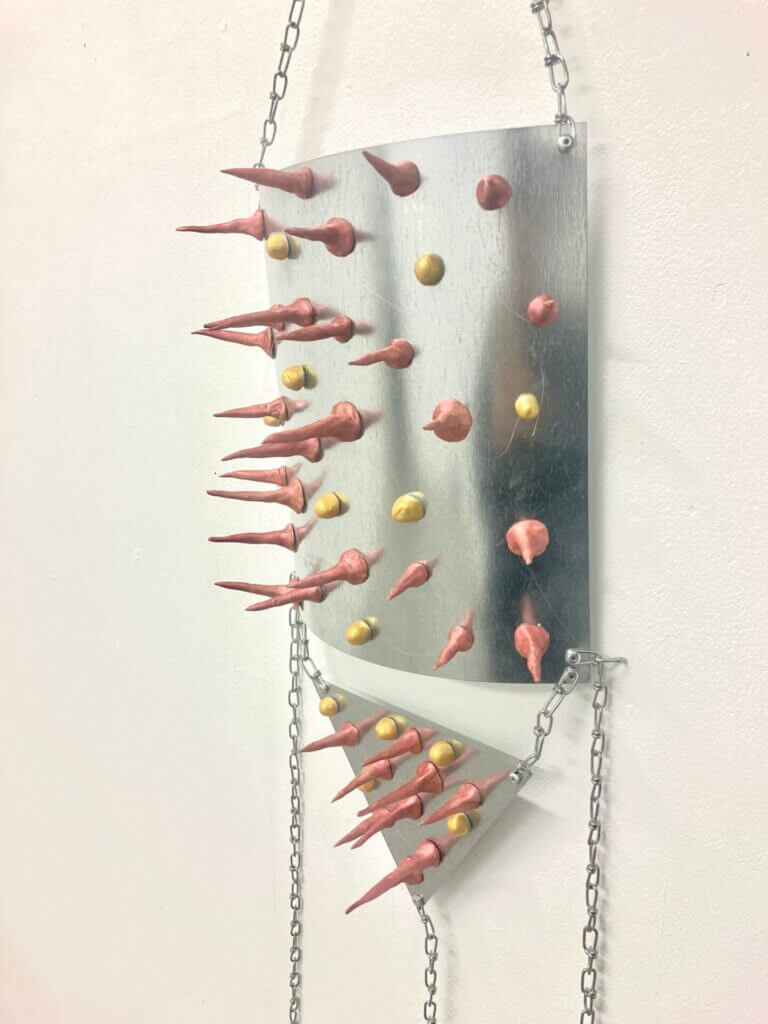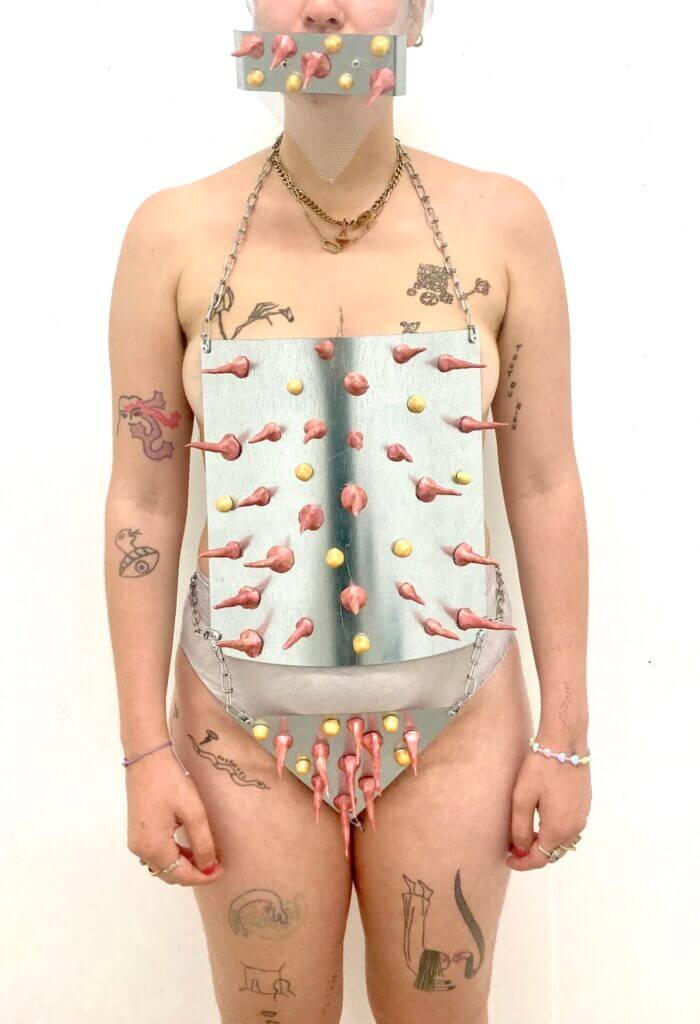 EVERYTIME WE TOUCH, armure anti contact humain (2022)
What project are you particularly proud of?
'ALTERCATION' is a project that is particularly close to my heart. This work is a continuation of what I  had already produced on memory but with a special focus on what scars and what impact memory loss due to traumatic experiences can leave on our bodies and souls. I call her 'Medusa' and with her I wanted to go on a journey of exploration and look at ourselves from outside our physical body. What would our embrace look like? Can we succeed in shedding our physical selves to observe one another? This project touches on love and the female gaze but also of on visibility. How do you perceive two lesbians hugging each other? How do you view them? From a series of photos of intertwined bodies came a visual performance. Over the course of an hour, I moulded several imprints: the first was of our bodies touching several weeks before. The second is the photographic imprint. The last one is that of the two previous ones that I stuck on my body using plaster.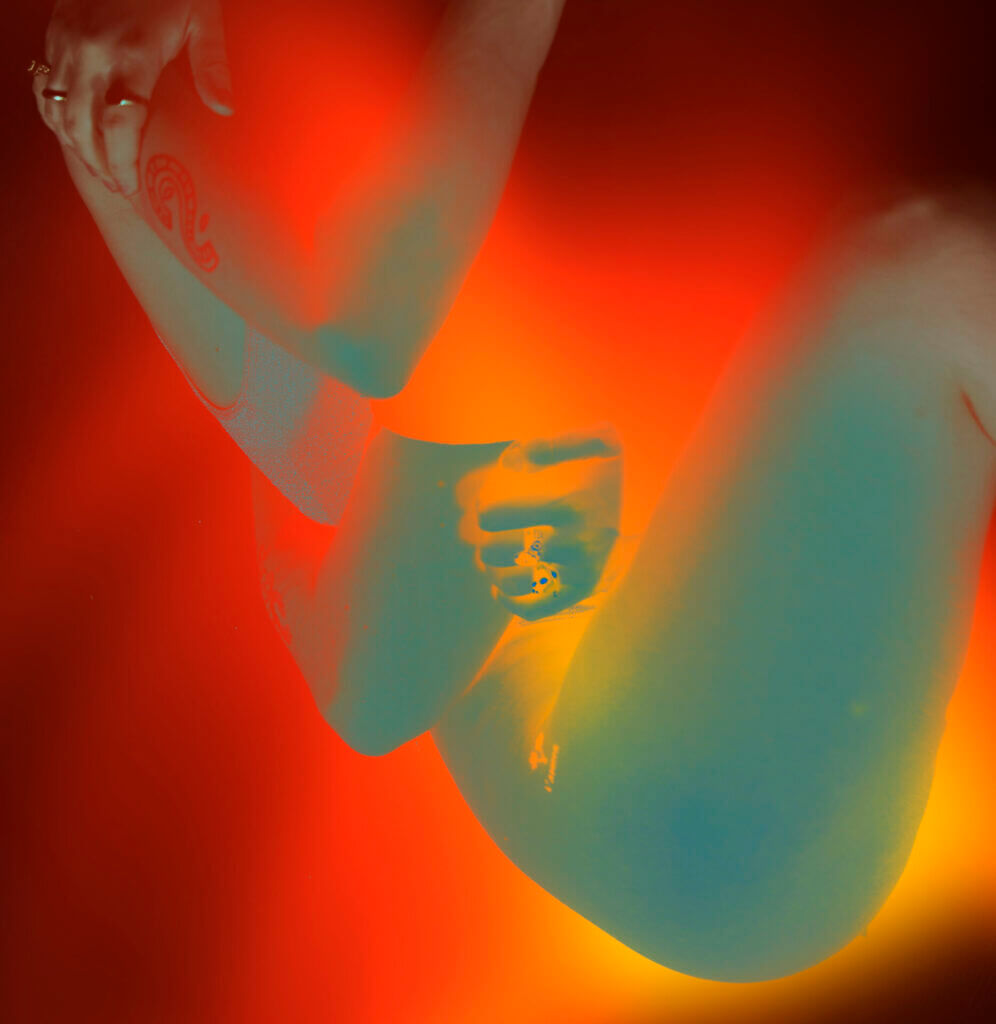 ALTERCATION – mémoire de l'étreinte, 2021, photo numérique
What direction would you like your work to take? 
My work with traumatic memory has so far been very personal and focused on my own experience. It has always been about the violence that amnesia caused to my body and mind. I would like to succeed in detaching myself from this violence and exploring other facets of this pathology: the universe and subconscious world of dreams, for example. I would also like to take my work further by treating the subject more generally and including within it other people's experiences. Lastly, I would also like to think about other creative subjects, different from my usual work and perhaps even artist collaborations. I don't tend to limit myself in my work so I'm open to anything!