'Atlantic City' by Helen Saunders Rediscovered
For the first time in 25 years, a monographic exhibition will take place at the Courtauld this Autumn on Helen Saunders (1885–1963) a pioneer of abstract art in Britain and one of only two women to join the Vorticists with Jessica Dismorr (1885–1939). In 1956, Wyndham Lewis (1882-1957) famously stated that "Vorticism was, in fact, what I, personally, did and said at a certain period" and indeed, the short-lived Vorticist movement was often seen as predominantly masculine. The exhibition entitled "Helen Saunders, Modernist Rebel" features 6 landmark drawings of her incredible contributions to the Vorticist movement capturing the modernisation of urban life and the horrors of mechanised warfare. Only in recent years has her work begun to be rediscovered and recognised, having fallen into obscurity. This can largely be attributed to the post-war demise of Vorticism and the minimising of her contributions – often by other male Vorticists – but especially the loss of almost all her paintings from this period. However a vorticist masterpiece by Saunders from c.1915 has recently been found beneath a portrait by Wyndham Lewis titled Praxitella (1921) which for the first time since its appearance in Blast (the avant garde journal of the Vorticists produced shortly before the outbreak of the first world war) will be exhibited to the public in the form of an X-ray image and partial colour reconstruction.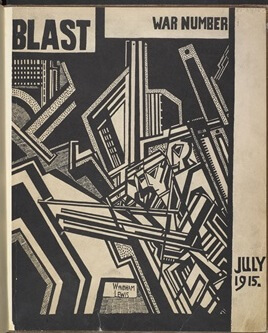 Blast, vol.2 (July 1915), (p.57)
Depicting a fragmented modern metropolis, 'Atlantic City', painted in the vibrant colours associated with the group, was presumed lost until an investigation of Praxitella – a portrait of the film critic Iris Barry – by two Courtauld students, Rebecca Chipkin and Helen Kohn, revealed it was almost certainly painted on top of Saunders' masterpiece. The suspicions arose when the students noticed the uneven texture and glimpses of bright red appearing through the canvas: "We realised that when we turned the image of Atlantic City (in Blast) upside down, it had striking similarities with the composition seen in our X-ray of Praxitella (…) we were flabbergasted. It has taken 100 years to rediscover 'Atlantic City'. It gives hope that there are other hidden vorticist paintings waiting to be found".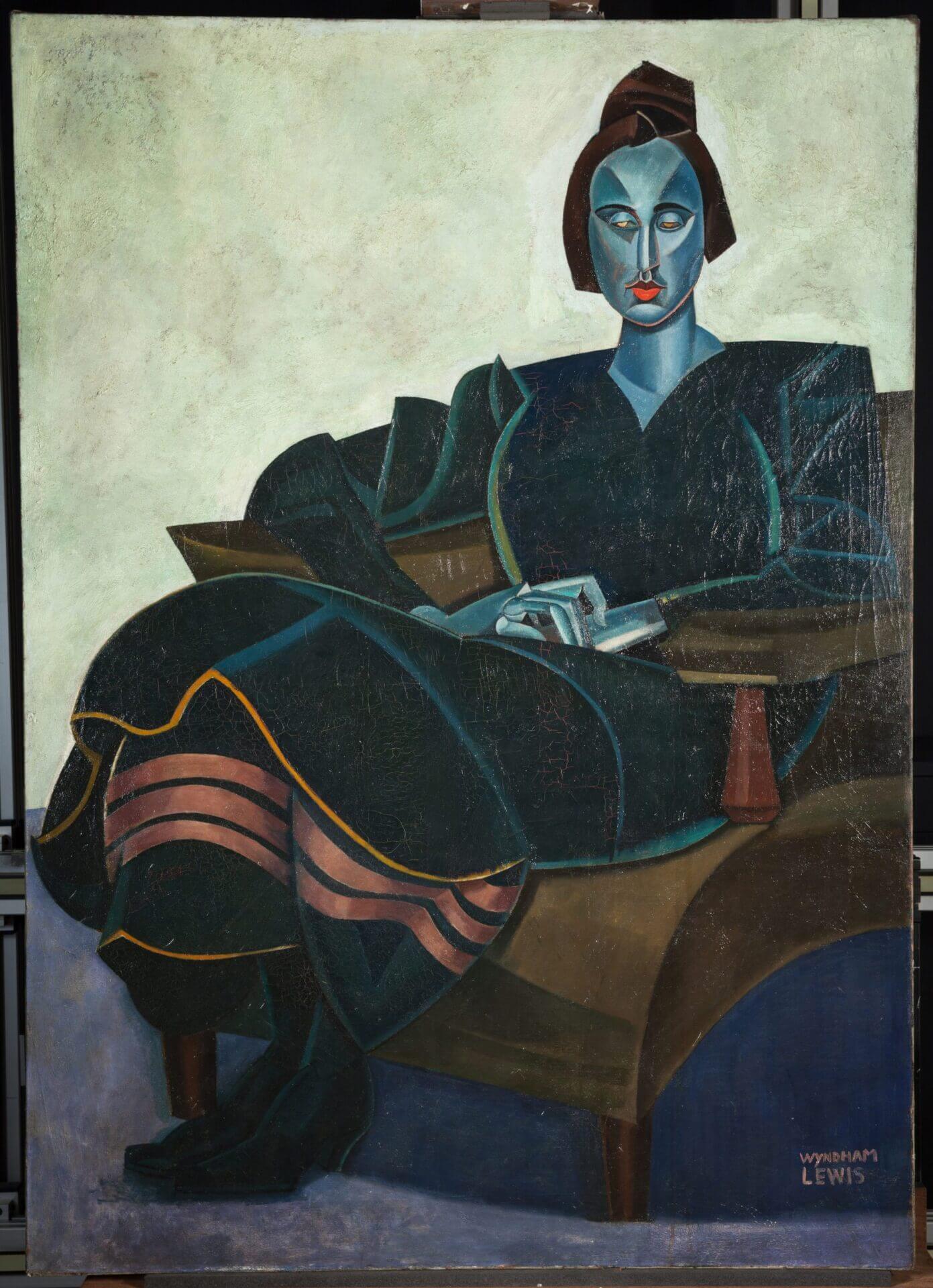 Wyndham Lewis – Praxitella (1921)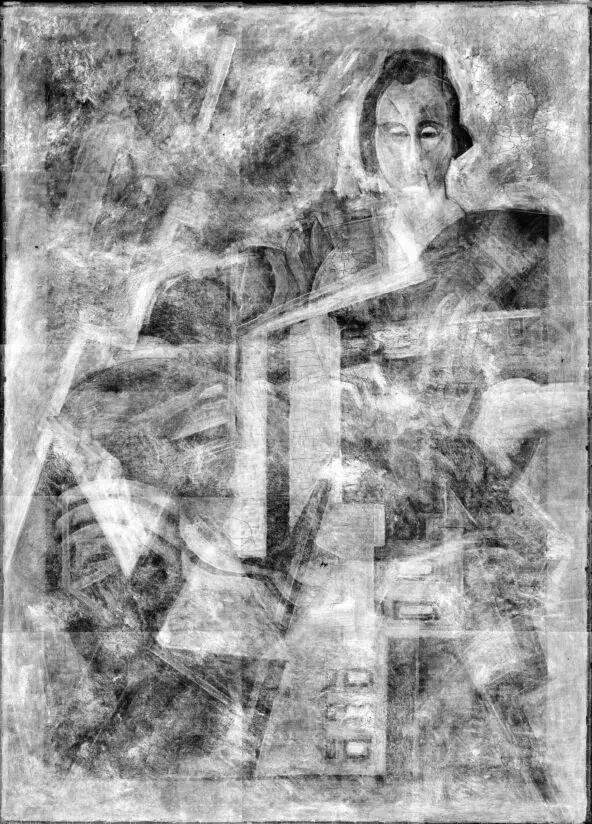 Speculations that this act was of malicious nature are linked to the fact that despite being close initially Lewis turned his back on Saunders after she left the group to pursue a more figurative style. The lack of demand and market for Vorticism and its immediate lack of success might have also contributed to Lewis' decision to paint over it in a "fit of pique". The rediscovery of this masterpiece is as thrilling as it is infuriating. The systematic erasure of women's work, whether malicious or due to the lack effort in preservation, is a constant reminder of the failure to recognise and appreciate their contributions.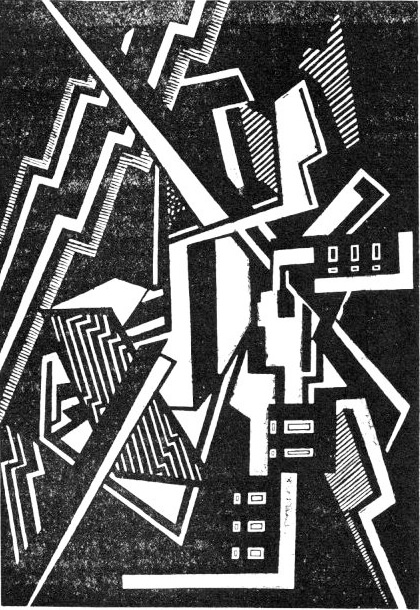 Helen Saunders – Atlantic City (c.1915)