Interview With Photographic Artist Anna Sampson
Anna Sampson (born 1993), Self-portrait (2020)
"My artwork is informed by life experience, and looks to challenge the stigma of female (and queer) sexuality whils

t

playing

with representations of the body and identity, femininity, and power politics". My work seeks to liberate women from the male-constructed images that have defined "femininity" through the decades, wh

ilst

exploring the interplay of fetishism, sedition, queerness, and the avant-garde. My aim is to

transcend and negate gendered cliches, to demonstrate

that gender, like sexuality, can be fluid and non-binary". (Anna Sampson)
Anna Sampson is an autodidactic, photographic artist who shoots and prints exclusively on film and polaroid. A graduate in Fine Art from Chelsea College of Arts (2015), her work has been showcased at Doomed Gallery , (London) 2017; Turner Contemporary in Margate; Parallel in Vienna and The Untitled Space in New York. Anna has also featured in cult publications such as Dazed, i-D, Purple Fashion and The Face. Her work is born out of a lifelong fascination with the body as both a site of fetishization and transience, on which power struggles are played out.
Anna's art seeks to harness the erotic potential of the (female) body whilst exploring the various strategies of negation and resistance employed through performance and representation. In her recent work, Anna turns her lens on dress and undress, exploring the interplay of fetishism, sedition, queerness and the avant-garde. Anna's work is motivated by life experience, and all her work is heavily informed by intersectional feminism – specifically the intersection of gender and sexuality with race, class and the politics of the personal – and is further supported by academic inquiry. Her recent postgraduate study of Gender & Sexuality at UCL inspires and informs her art (and vice versa) with the goal of working towards social justice for those who are marginalised and oppressed by the patriarchy. Her full archive is with the UK Leather & Fetish Archive at Bishopsgate Institute.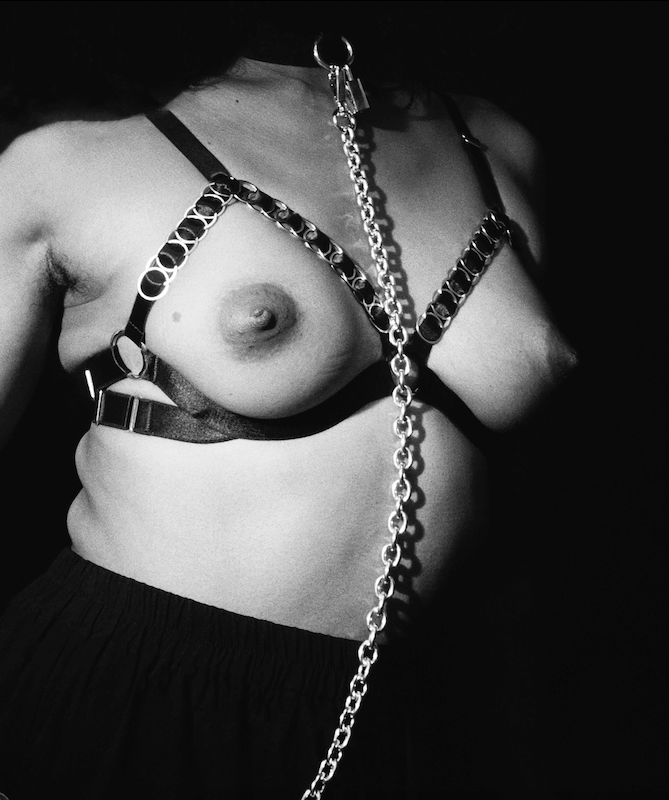 When did you first know you wanted to become an artist?
I have always been very artistic, so it is hard to pinpoint when exactly. From a very early age I remember receiving a lot of praise and attention for my artwork and can see that it really helped me survive a turbulent childhood. I would be drawing and painting every lunchtime or after school; and only ever dreamt of moving to London to be a 'real' artist!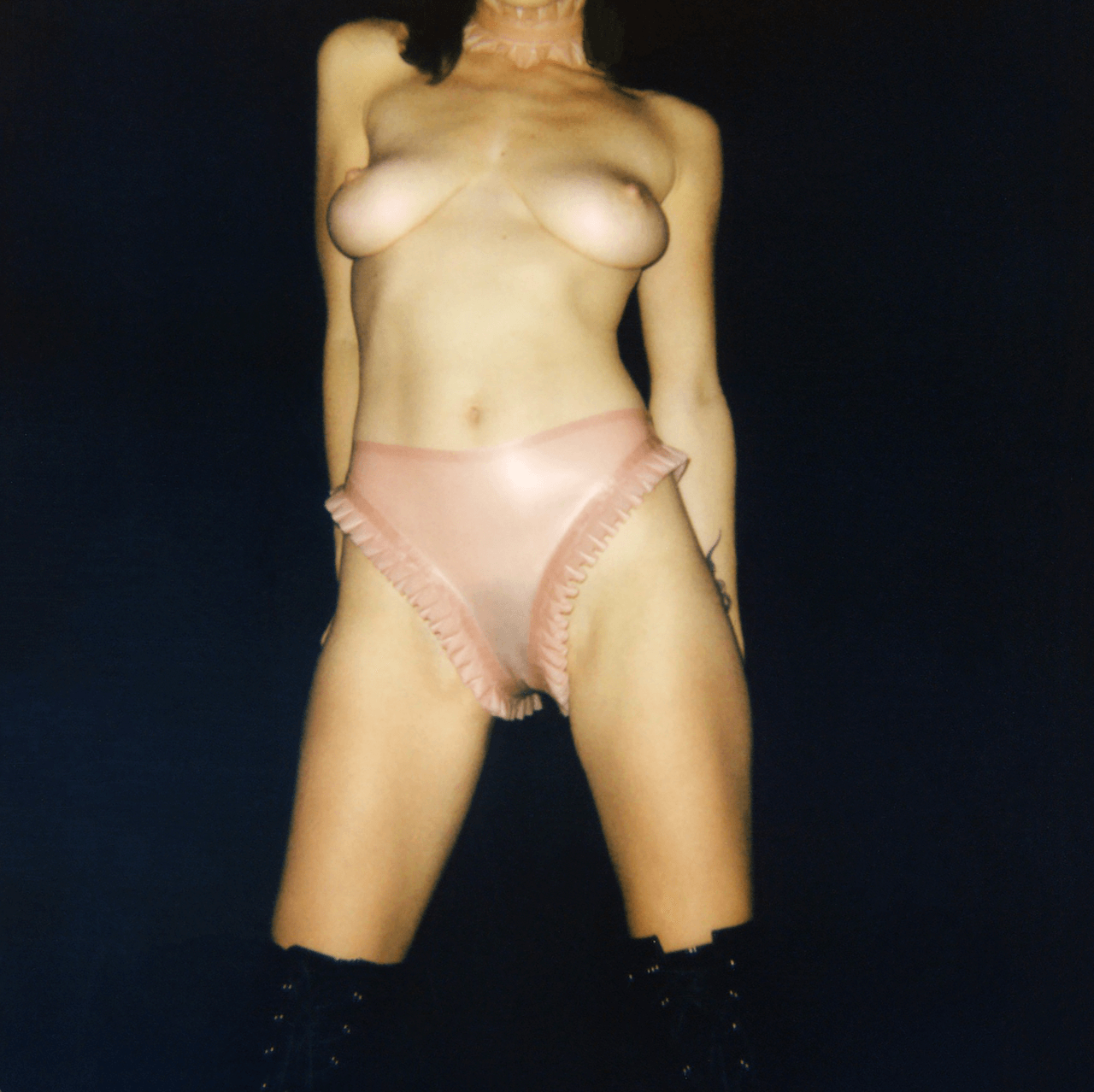 What was the best piece of advice you were given when you were starting out?
To never give up and stay true to your vision and voice (despite the inevitable hardship).
Can you name 3 women who have inspired/informed your artistic practice?
There are so many, but Cindy Sherman, Nan Goldin and Annie Sprinkle have been instrumental to me and my work. My holy trinity!

How has being a (queer) woman affected your work?
I find people often misinterpret me and my work. Because I am more femme-presenting, I am not read as queer, and thus, my artwork could be interpreted as performing for the male gaze. However, my work is made for women, to encourage our (sexual) agency and autonomy. By embracing 'otherness,' this in turn, rejects the male gaze. Erotica is so much more than just 'sexy pictures' – it's a form of power and resistance – so therefore a queer gaze is so important for social and political change!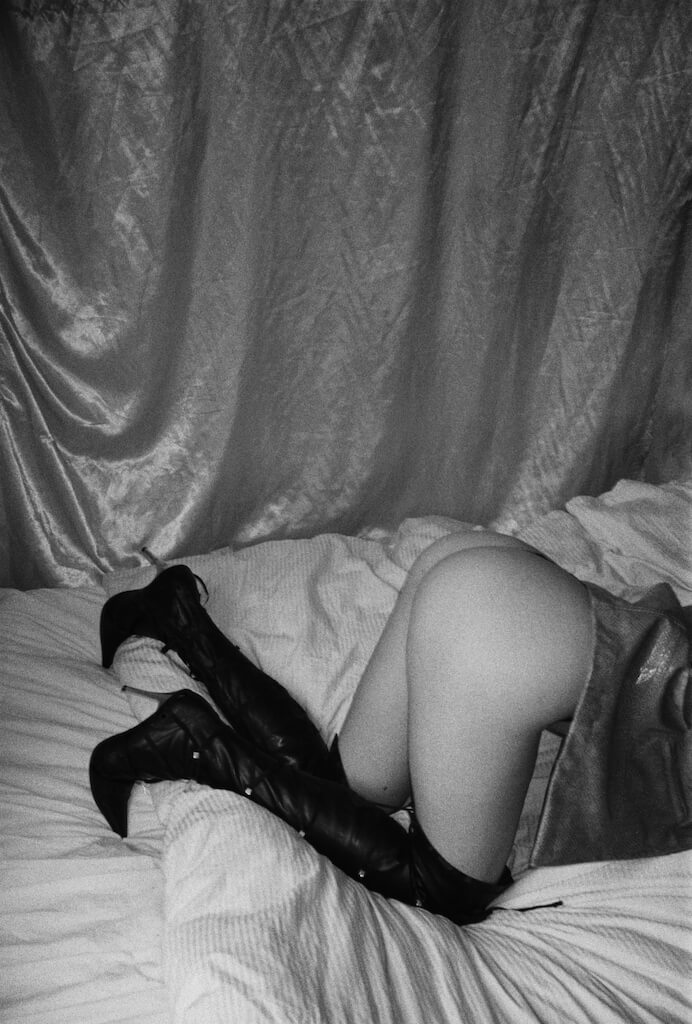 How has stigma and censorship affected your work?
In every possible way imaginable. It is an impossible paradigm to navigate, so much so that I even centered my MA thesis (2021) on the matter. In a very literal sense, I cannot share my work freely – and haven't been able to for several years now since online censorship measures really tightened up – which means my livelihood is severely impacted. Therefore, I am also self-censoring. There are many layers to this paradox and stigma is at the core of it. It is exhausting.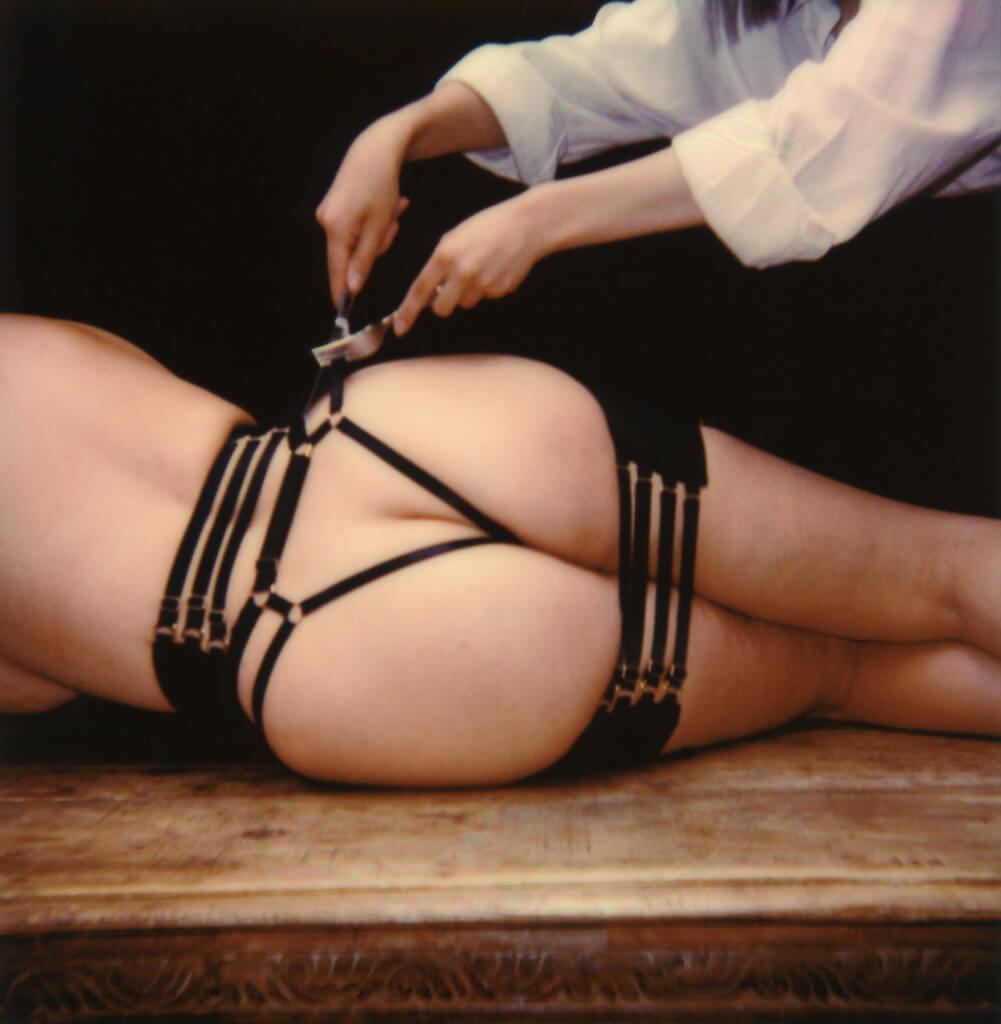 Your work is often described as 'feminist' & 'sex positive' – do you identify with those labels?
I don't agree with labels or dualistic thought, but for as long as we are separated into different camps, I am very happy to identify with 'feminist' and 'sex-positivity!'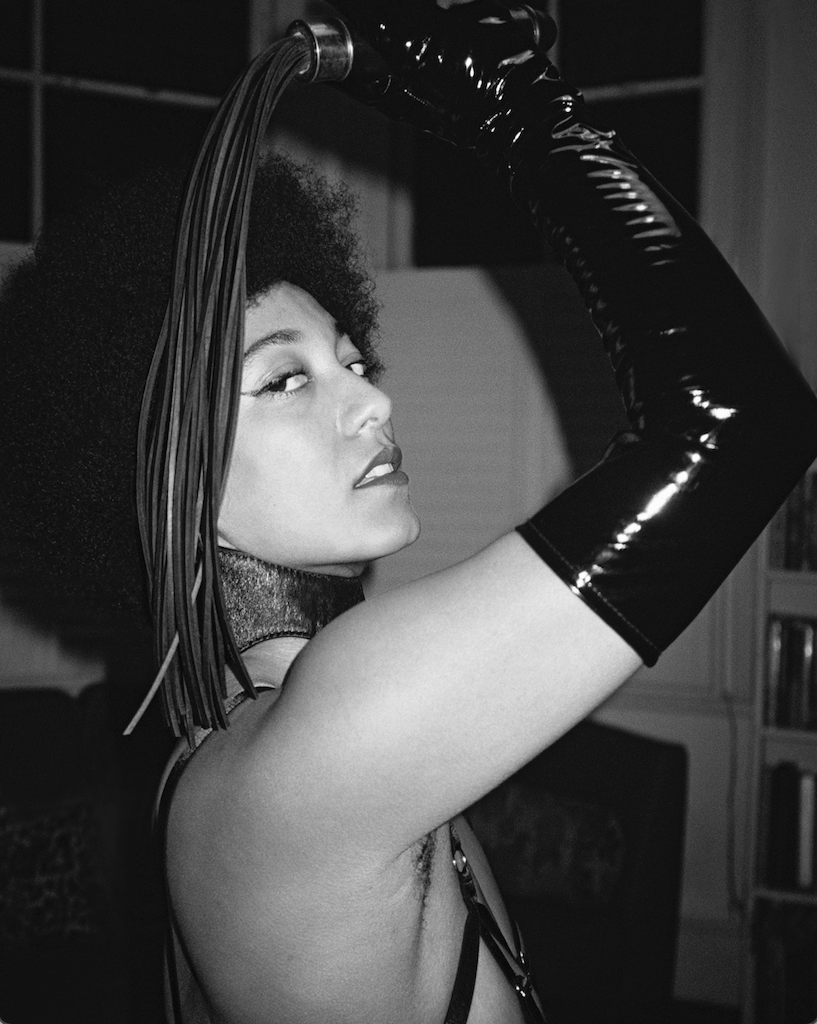 Can you tell us about your recent M.A and how this has or continues to inform your work?
I was disillusioned with how slow my photography career was taking and felt like I needed to challenge myself. I loved reading cultural theory texts, especially on gender & sexuality, so despite no background in academia, I wanted to learn how to articulate my anger/frustration in a constructive and coherent way. I truly feel art & academia inform and inspire one another!
Can you tell us about your upcoming projects/direction you'd like your work to take? (books, collaborations etc…)
I am working on an artbook which I'm very excited by. A retrospective of my favourite works whilst debuting lots of unseen artworks from my archive which continue to challenge conceptions of beauty ideals and 'femininity', by championing intersectional representations and queer intimacies.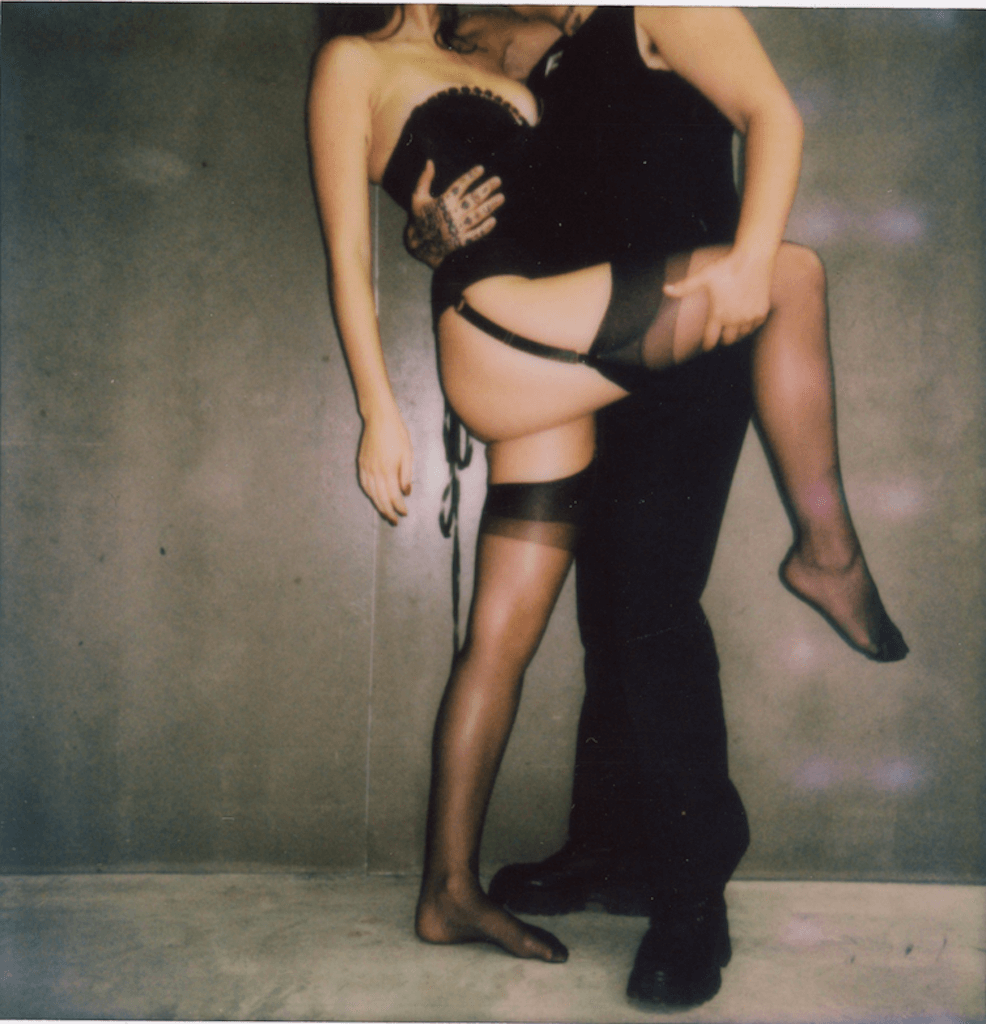 Thank you Anna!
To learn more about Anna's work, go to her website